18 New WWE Signings Revealed - Biggest Performance Center Class Ever!
Say hello to WWE's new signings, from Taya Valkyrie to Bronson Rechsteiner...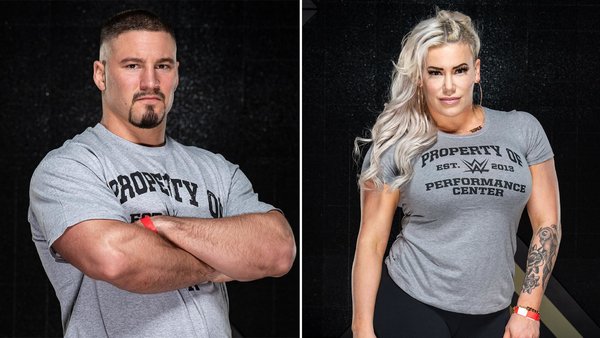 Yesterday saw WWE announce the biggest intake of new recruits in Performance Center history, as 18 men and women from a diverse range of backgrounds started work with the market-leading promotion.
Though the class features a handful of familiar names, including several who have already featured on company television, that the average age trends younger than usual perhaps indicates a change of approach from a promotion whose old "developmental" brand is stuffed to the gills with 37-year-olds.
Yes, some of these names break that mark, but for the most part, WWE hasn't just scooped up 18 wrestlers who already have over a decade of experience to their name. This is partly because there aren't many wrestlers like that left, admittedly, but analysing this group points towards a new approach. With NXT: EVOLVE seemingly on the horizon, perhaps WWE is finally giving youth a chance again.
Amongst this class are former collegiate wrestlers, football players, indie wrestlers, and seasoned TV performers. Some stand a good chance of making it onto television before long, while others will require more seasoning at the PC.
Let's run through the newcomers...