18 WWE Attitude Era Midcarders That Deserve Hall Of Fame
With The Godfather's induction, WWE should continue celebrating its most successful period.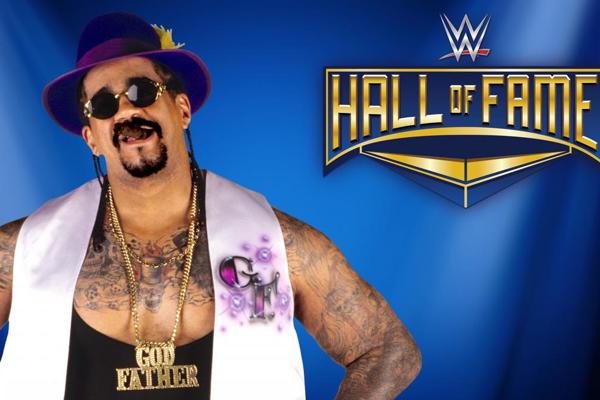 The Attitude Era was a magical period for WWE. It bred some of the most captivating angles, memorable stories and unforgettable characters in the history of professional wrestling. It was also home to some of the truly great Superstars to ever compete in a Vince McMahon-owned ring.
The February 22 episode of Monday Night Raw brought with it the announcement that The Godfather would enter the company's Hall of Fame during WrestleMania weekend. A massively popular star whose penchant for pimping hos and rolling fatties fit in perfectly with the tone of that era's programming. He was a great opening match character in that he energized crowds and had them looking forward to the rest of the night's action. Never anything more than a midcard talent, he is still fondly remembered as an iconic persona.
What the Attitude Era did so well was give every member of the roster something to do. Thus, the label of "midcarder" was not nearly as offensive as it may be today. Not every Superstar in that role was a heavily gimmicky character. There were legitimate wrestlers, some of whom have belonged in the Hall for years now, their accomplishments more-than deserving of the honor.
In the wake of Godfather's call to immortality earlier this year, enjoy this look at 15 Superstars and three Divas who deserve to take their place among the greatest of all-time...
18. Terri Runnels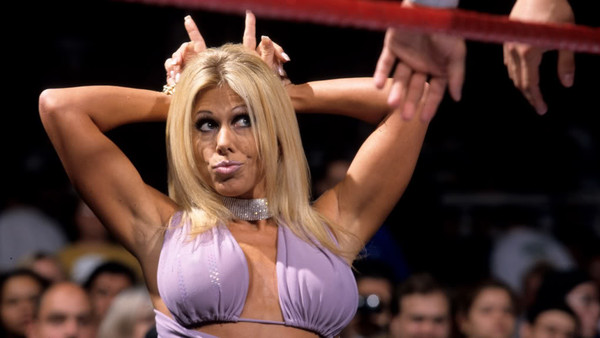 There are many reasons to argue against Terri Runnels' inclusion in the Hall of Fame, but there is no denying her longevity and the memorable storylines she was involved in. As Marlena, she was key to the overall Goldust package. She was enigmatic and created even more questions about the bizarre, face-painted Superstar. Standing at ringside and puffing on her cigar, she had fans questioning whether she was his significant other or the mastermind behind the Golden One's mind games.
After the breakup with Goldust, she was paired with Val Venis in an angle in which she openly tormented her former beau, who had been revealed to be her real life husband months earlier. Her and the adult film star Venis produced several "films" that aired on Raw, emotionally torturing the spiritually minded young man, who had ditched the gold and black to compete under his given name of Dustin Runnels.
As a heel, she was deliciously deceitful and devilishly distracting. She was a great addition to the Venis character but, for whatever reason, the decision was made to drop the program and, along with it, the on-screen relationship. She would go on to create the Terri Invitational Tournament in which either Edge and Christian or the Hardy Boyz would receive her managerial "services," then entered a feud with The Kat in a memorable Divas program that stretched throughout 2000. Gigs managing Perry Saturn and Raven followed before Terri ended her run with WWE as a backstage announcer.
Never a women's wrestler, she did have a very brief reign as hardcore champion. The advent of the WWE Network has also allowed fans to get a peek at her days as Alexandra York in WCW. A company woman who did as she was asked, no matter how messy, degrading, sexual or ridiculous the segment, she deserves to be remembered among to other women that have graced the Hall. If for not other reason than she was so adaptable for so long and a key member of the Divas roster during WWE's most profitable run.