20 'Macho Man' Randy Savage Milestones And Photos
One of the all time greats.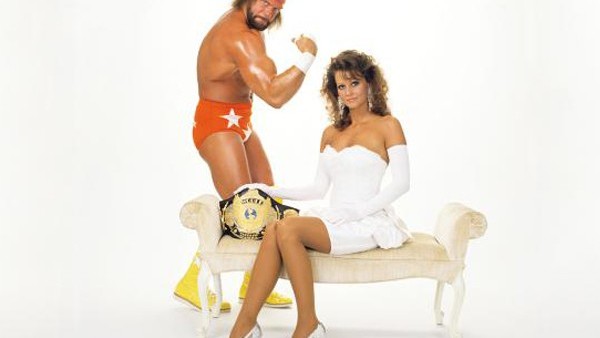 In a few short weeks, WWE will correct a long-standing injustice by inducting "Macho Man" Randy Savage into its Hall of Fame. While the criteria for inclusion into WWE's club is highly subjective (see Ware, Koko B.), the exclusion of Savage for all these years has been one of the most glaring omissions in company history (Bruno Sammartino probably was the other, but he was inducted in 2013). Savage had one of the most illustrious careers in professional wrestling history, with his own popularity rivaling that of Hulk Hogan at the peak of Hulkamania in the late 80s. In fact, he held the WWF World Championship for a full year at a time when Hogan still was the biggest star in wrestling. That, in and of itself, is a pretty big accomplishment. Despite having a near-unparalleled run with WWE, the company shifted Savage to the broadcast booth, a move Macho Man could not accept. Upon jumping to WCW, he captured four more world championships and had several memorable feuds and angles before leaving the mainstream wrestling landscape in 2000. Throughout his career, Randy Savage has helped create some of the most memorable moments in wrestling. In advance of his well-deserved WWE Half of Fame induction, let's take a look at some of these moments and other milestones in the Macho Man's career.
20. Two Final Moments In The Sun – April 1998 & July 1999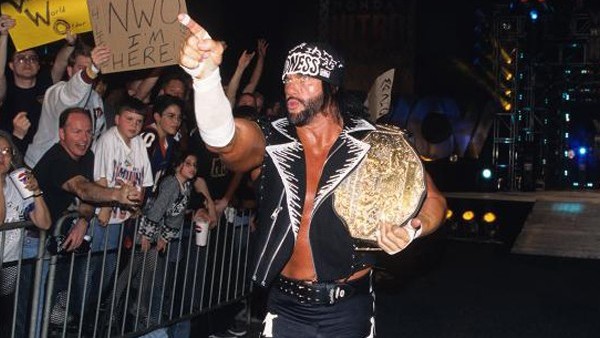 Macho Man would capture the WCW World Championship twice more, but both reigns would last one day each and would end at the hands of Hulk Hogan.
His victory and subsequent defeat in 1998 helped spur the establishment of the NWO Wolfpac.
For Savage, these reigns marked the twilight of a long and successful career that finally culminates in induction into the WWE Hall of Fame this year. It's a fitting tribute to a man who meant so much to the industry.