20 Most Insane Spots From WWE WrestleMania 33
The Broken Hardyz returned to WWE and jumped off extremely large ladders!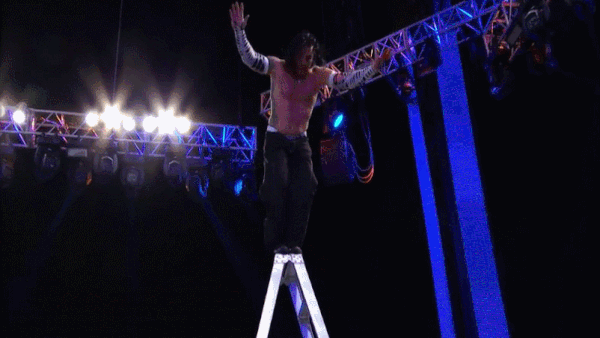 WrestleMania 33, the crown jewel of WWE's calendar year, was a show full of larger than life moments that won't soon be forgotten. From The Hardyz returning to WWE to John Cena's proposal to Nikki Bella, there were plenty of big talking points that came from this show. Inside of the ring, there's even more to talk about.
Both Hardyz took giant spills off of ladders in their latest pursuit to become the greatest tag team in all of space and time, Bill Goldberg speared Brock Lesnar through a barricade in the Universal Championship Match, and Shane McMahon did several crazy top rope spots during his match with A.J. Styles. Those are just a few of the top highlights from this card, and there are many.
In fact, there are so many insane spots that this special WrestleMania feature has been expanded to 20 entries. That's twice as many gifs as the usual pay-per-view recap but since this show was 7 hours long, it was more than warranted.
20. Lesnar's Agility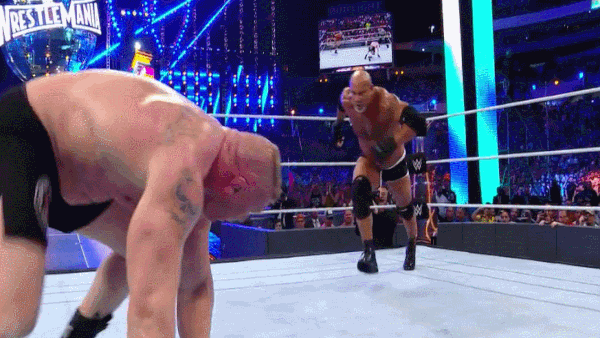 There weren't a ton of moves in this Universal Championship Match - a few spears and suplexes, an F5, a Jackhammer, and that really was about it.
Despite that limited succession of power moves, one of the standout moments was actually a moment of evasion. Brock Lesnar displayed some cat-like reflexes as he hurdled over the now-former Universal Champion.
Roman also uses a spear - he better watch this match and be aware that Brock can do stuff like this.