20 Most Revealing AEW Instagram Posts Of The Week
Happy Luchaween!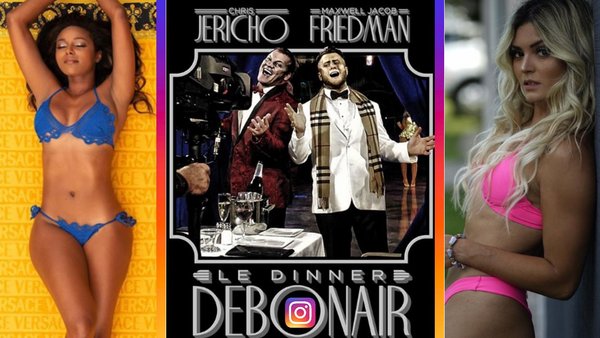 With one full year of AEW Dynamite now firmly in the books, how did Tony Khan's beloved company get the ball rolling for year two of the Wednesday night delight?
Did they focus on delivering a typically mind-boggling tag team spectacle? Were some of the greatest in-ring workers alive today given a chance to steal the show in various World Championship tournament matches? Was Jon Moxley finally given a challenger capable of taking his belt away at Full Gear?
The answer to all of the above is a resounding yes.
But, all of those jaw-dropping announcements and stellar in-ring showings unfortunately played second fiddle to a segment which is already being touted as one of the greatest of its kind...whatever the hell its kind is.
MJF and Chris Jericho made headlines all over the internet with their hilarious/impressive impromptu rendition of Me and My Shadow midway through Le Dinner Debonair. But now the question is; How will the pair build on this tongue-in-cheek Broadway-esque performance?
Can we expect more musical madness on this week's Dynamite? Or will we just have to settle for our very own Le Dinner Debonair T-Shirt?
(As advertised on Le Champion's Instagram).