20 Most Revealing AEW Instagram Posts Of The Week (April 26th)
Bloody boots, new movies and inside Brodie Lee's quarantine...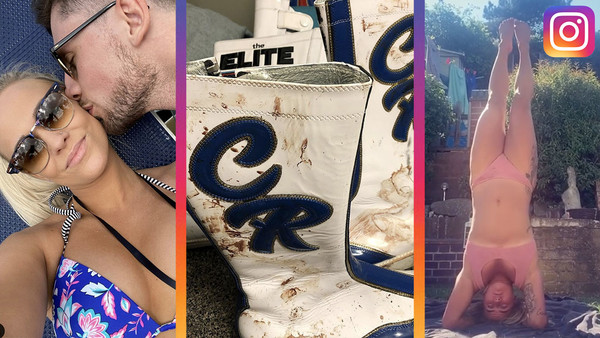 Another week rolls by and there's still no sign of audiences coming back to wrestling - no matter how fiercely some people protest their rights to be coughed on, for some reason. Well, almost no sign - according to reports this week, AEW may resume live shows from May 6th, with their pretaped content running out, according to Dave Meltzer.
Surely, the audiences will only follow when it's legally allowed? And who knows when that will be.
On top of that, we've seen MJF reveal his "life-threatening" hang-nail, Tony Khan refute claims that the company is a cult (some high-profile people - including some of your own stars - like that image in wrestling, Tony, don't knock it) and Deonna Purrazzo confirm she'd like to sign for AEW.
Chris Jericho's also filed a new trademark, Dustin Rhodes has a new movie coming out and we know why Darby Allin wears make-up. You can check out updates on all of that on this very wrestling section.
And through it all, the superstars took to social media to share what their lives are like at the minute. This was the week in AEW Instagram...