20 Most Revealing AEW Instagram Posts Of The Week (Aug 3)
Which AEW star met Hellboy on Instagram this week?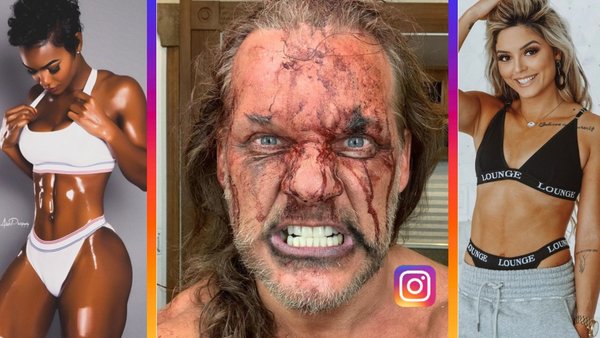 With what appeared to be one of the most stacked cards in recent wrestling television history, the chances of yet another eclectic and all-round enchanting evening of All Elite action were typically high coming into Wednesday's Fight for the Fallen. And, as you likely already know, TK and the gang delivered the goods once again.
If ever there was a show which typified what AEW as a wrasslin' organisation was all about, it was this one. From kicking off the night of action-packed goodness with an Elite Squad vs. Dark Order elimination tag match, equipped with as much gut-wrenching drama as it was slapstick wackiness, to throwing two titans into a battle over IWGP United States Heavyweight Championship gold and once again prising the Forbidden Door open with the emergence of wrestling royalty. If you couldn't find something to enjoy in the land of All Elite, there may be no helping you.
The headlines were once again stolen by the ongoing Le Champion/Salt of the Earth saga, however, as Nick FN Gage brought his sickening brand of hardcore violence to national television, and pissed off a rather well-known pizza company in the process. As Jericho lived to fight another Labor, with paint and blood streaming down his freshly sliced mug, MJF would reveal the latest obstacle facing his former mentor; that being a walk down memory lane with none other than Juventud Guerrera, in a sweet callback to a conversation the pair shared pre-pandemic and pre-partnership.
As always, the AEW machine refuses to slow down and this week's Homecoming episode should promise another interesting reaction to Cody Rhodes during his grudge match with Malakai Black. Along with the sight of a Demo God soaring through the air... hopefully. But with new names reportedly inbound, has one AEW star just given away the next All Elite acquisition on Instagram?