20 Most Revealing AEW Instagram Posts Of The Week (Jul 20)
Which AEW star woke up next to a WWE Champion on Instagram this week?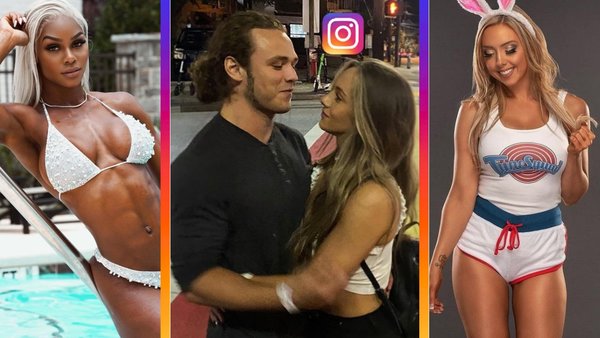 As Fyter Fest opened its doors for the first evening of AEW's now-annual two-night spectacular, Texas came routinely unglued at the sight of actual wrestling going down in front of actual people. Yes, we know it's been going down for weeks now, but that still doesn't make the sight of people genuinely losing their minds and the sound of LEGIT pops any less moving after the 17-months the world has just endured.
And when you pack a show with as much talent, shock-factor, and all-round awesomeness as Tony Khan and the crew seem to do on a weekly basis, minds being lost and pops being made are pretty much a certainty.
This week played host to Darby Allin reminding a capacity crowd just how far he'll go to get the job done - smashing through a coffin with a human inside, apparently - Karl Anderson reminding the whole planet why he's one of the most capable singles performers working today when given the chance, and Malakai Black reminding us just how broken the Stamford system really is.
We also have a new FTW Champion as Ricky Starks got the better of his pal-turned-sparring-partner Brian Cage and Team Taz appeared to leave their Machine behind.
Perhaps most importantly, though, the highly anticipated wheels appear to be well and truly in motion. Kenny Omega and Hangman Page are finally on a collision course and, on the back of The Anxious Millennial Cowboy setting up a high stakes, mouth-watering Dark Order vs. The Elite elimination tag team match down the road, an All Out mega battle is all but certain.
Once again, however, it is important not to get ahead of ourselves. So, drink in the magic that is live crowd enthusiasm and routinely excellent storytelling, and why not have a gander at your favourite AEW star's Instagrams while you're at it, too...