20 Most Revealing AEW Instagram Posts Of The Week (Oct 22)
Iron Women, cowboy sh*t and more on AEW Instagram this week...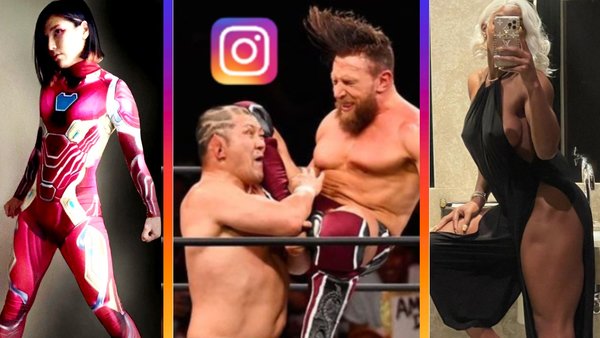 As the dust settles on the first real Friday Night Fight of its kind, were Tony Khan and the gang able to make an example out of an ad-free, star-heavy, half-an-hour-longer SmackDown, seemingly thrown onto FS1 as nothing more than a Rampage wrecker?
Judging from the supposed little show that could besting WWE's biggest programme in the all important 18-49 demographic during their 30-minute clash, Vince McMahon may just have picked a fight with the wrong bunch of uber-talented workers...
When you come equipped with a YouTube Buy-In that possesses a match capable of making multiple generations salivate merely at the sight of it being announced on Twitter, it's not hard to see why folks were jumping to TNT as the weekend rolled into view. In short, if you haven't witnessed an American Dragon and Japanese wrestling titan beat seven lumps of sh*t out of each other already before reading this... what have you been doing all week?!
Last weekend also saw Dynamite take residence on Saturday night; bumped to its "special" slot as hockey season rears its head. Not content with one slobberknocker for the weekend, Bryan Danielson once again opted to put on a clinic, this time opposite Bobby Fish in Saturday night's main event... no, not that one.
Cowboy sh*t became officially immortal, The Superkliq reigned supreme, and Mox utterly squeezed Yuta, but can AEW best the blue once again this week? Until then, let's forget about those ratings and focus on rating Hikaru Shida's epic cosplay game on Instagram... Spoiler: it's a solid 10/10.