20 Reasons Why WWE WrestleMania 37 Was An Absolute BLAST
Bianca Belair, Bad Bunny, and WrestleMania 37 brought the FUN back to WWE in a big way.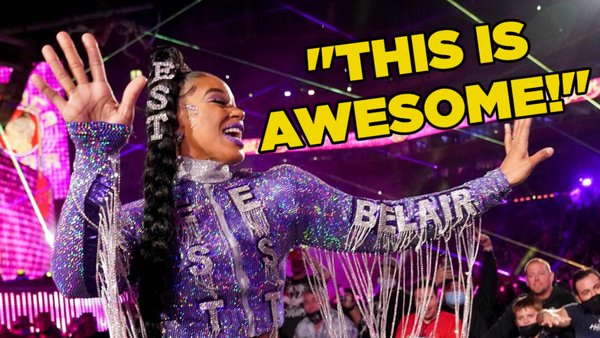 Not even an ill-timed thunderstorm could stop WWE from hosting the highest-attended American wrestling event since the COVID-19 pandemic's onset this weekend, as WrestleMania 37's two nights sparked celebration, catharsis, and euphoria in Tampa.
WWE's first non-ThunderDome show in eight months saw Raymond James Stadium turned into a literal thunder dome before bell-time. Fans were instructed to seek shelter, parking lots were closed, and panic levels fluctuated as Mother Nature threatened to disrupt this most jubilant Show of Shows, but a night-one delay of around 35 minutes was all she could muster. Nothing would stop WrestleMania 37 from ruling hard.
These two nights weren't flawless, but for the most part, 'Mania 37 delivered. Night one already stands as one of the best shows WWE has produced in years. While night two wasn't as consistent, its peaks were just as pronounced, making 'Mania the show to beat as far as recent WWE PPVs go.
From Bianca Belair's big win and Roman Reigns' legacy-cementing retention to Tampa's noise and WWE's showmanship, there was a lot to love about these shows. One day removed from the chaos, it's time to run them down.
Note the rough chronological order within. Rather than being placed based on a subjective determination of their significance, these things are listed depending on when they went down...