20 Things You Probably Missed From WWE Raw (April 5)
A WrestleMania return for The Bella Twins? Were New Day stoned? All of Raw's hidden gems.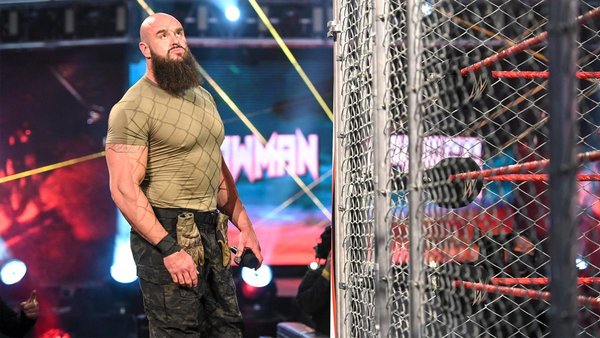 This week, Braun Strowman cut a fiery steel cage promo on Shane McMahon. The big man promised to beat seven shades of sh*t out of the 'Boy Wonder' at WrestleMania, then pasted both Elias and Jaxson Ryker in a handicap tag match for good measure.
Before that, Braun did something you just might've missed.
It, rather unfortunately, echoed Shane's sentiments that Strowman is in fact "stupid". Braun's misfortune was only one of 20 hidden gems you may have slept on during WWE's go home Raw before 'Mania this weekend. Elsewhere, the company teased major returns, totally ignored Drew McIntyre's title history, decided to copy and paste a storyline from last year and more.
This article has promo botches, proof that WWE creative has been checking out some Cheech & Chong movies, big bumps, nasty falls and enough piped-in crowd noise to make Kevin Dunn happy. On that note, it seems that WWE would like everyone to boo the crap out of last year's (Performance Center-based) WrestleMania 36.
Don't forget that Dunn and pals control what noise funnels through your speakers. That led to one of Raw's most interesting moments...