20 Wrestling Superstars That Totally Rocked
With a song on their lips and sports entertainment in their hearts.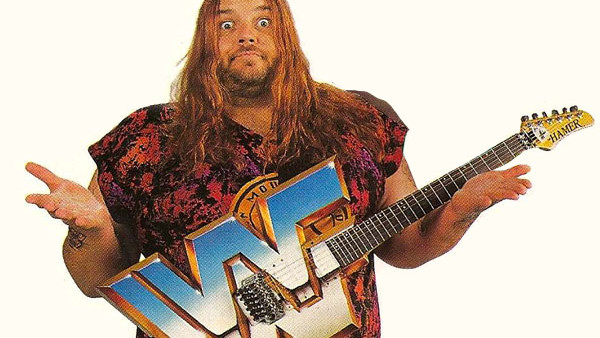 Over the years, music and professional wrestling have become irrevocably intertwined. In fact, one could very easily argue that much of the entertainment in "sports entertainment" comes from how organizations such as World Wrestling Entertainment and World Championship wrestling have managed to strike a chord with their audiences with not only the athleticism before our eyes, but the tunes and lyrics which fill our ears. Heck, the "Rock 'n Wrestling" connection of the 80's was even named for the peanut butter and chocolate-quality combination that bringing the two together brought forth. This ranges from spectacles such as the live performances that have been a hallmark of WrestleMania since its inception to the entrance music which accompanies our favorite athletes as they come through the curtain and make their way to the ring, and even the video packages which help further enthrall us in their ongoing feuds. In addition, many have stepped into the ring with not only a competitive spirit, but a musical one as well. Whether it be singing, dancing, or even making (occasionally illegal) use of their trusty guitar to spread their message, many have come to entertain the masses with more than mere high flying or mat wrestling, and some have even gone on to become champions as well. These are the 20 Superstars who have walked down the entrance ramp with a song on their lips and sports entertainment in their hearts. And as a point of note, this list is specifically for those whose gimmicks have been heavily influenced by music; just doing stuff outside the ring (i.e. - Chris Jericho) doesn't cut it in this case.