20 WWE WrestleMania Matches We Almost Got (And Why We Didn't)
WWE's biggest card of the year! (Subject to change)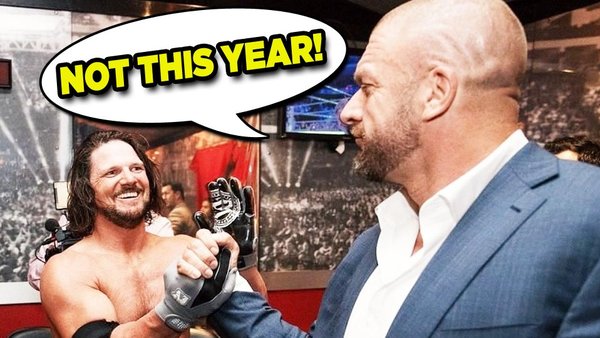 Now more than ever, WWE's plans seem to constantly be in flux. The mass releases of talent, injuries and suspensions play on the mind of wrestlers and talent alike. But one thing that will remain constant is that WrestleMania will always be the biggest, most important show on the calendar (no matter how much Saudi Arabia claims otherwise).
It's the one show that wrestlers around the world aspire to be apart of, be it a pre-show battle royal to winning the big prize in the main event. But there's always the possibility that you're given a spot on the grand stage, only for the powers-that-be to take it away. After all, Vince McMahon is a vengeful God. There have probably been countless matches proposed, pitched and sometimes advertised only for them to disappear into the aether, never to be heard from again for better or for worse.
Certain matches have been announced and altered, so have taken place in some different form - any match with the last minute insertion of Daniel Bryan comes to mind. But the following 20 matches have entered the planning stage but for whatever reason, never saw the light of day.
20. Hulk Hogan Vs. Zeus - WrestleMania VI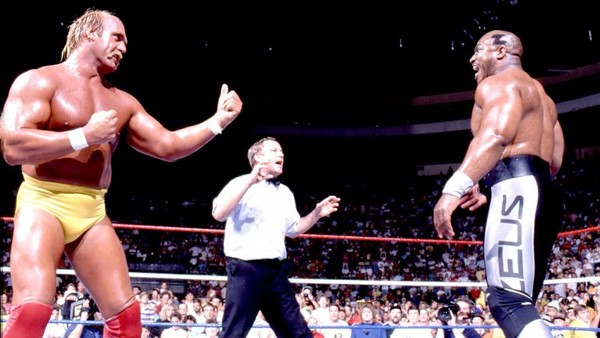 Following Hulk Hogan's victory over Macho Man Randy Savage at WrestleMania V, the film No Holds Barred was released much to the derision of fans and critics alike. But it did allow Savage to bring in some fictional muscle in the form of real actor Tom "Tiny" Lister, portraying the fictional wrestler Zeus from the movie. Confused? That is the correct response.

The two would battle throughout the latter half of 1989, mostly in tag team matches where Savage could do all the athletic stuff. Zeus' contributions to a match would usually amount to bearhugs, no-selling and making huge facial expressions. So really, he fit right in with the 80s style.
After a tag team steel cage match between Hogan, Brutus Beefcake, Savage and Zeus, plans were for the Hulkster and Tiny Lister to go one-on-one at WrestleMania VI for the WWF Championship.
Why didn't it happen?
At some point in early 1990, Hulk Hogan was scheduled to drop the world title to Zeus, which Hogan flat out refused to do. And judging by both Zeus' wrestling ability and the reaction to celebrities winning world titles (David Arquette) that was the right call. So the green light was given to The Ultimate Warrior to ascend to the main event, whereas Zeus left the company after the Royal Rumble.