22 Things You Probably Missed From WWE Raw (June 7)
Sheamus mimics Cody Rhodes; Jaxson Ryker gets a new look; Shayna Baszler gets a Raw deal.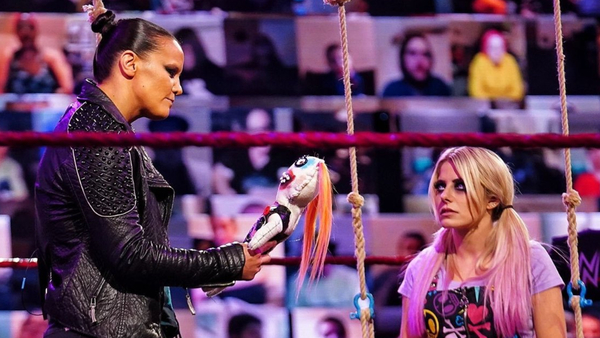 The madness continues. Literally.
There's no defending the ongoing story between Alexa Bliss and Shayna Baszler right now. Silliness isn't even the main issue - WWE hasn't revealed Alexa's motivations for f*cking with Baszler's business (there's no history between the pair), and the former fighting machine seems like a poor fit for a story this hammy anyway.
This week, Raw's writers decided to reveal that you (yes, you) are vulnerable to Bliss' mind games too. Being honest, there's something very 1998 WCW about all this, and it's a creative hole that WWE might find it difficult to dig themselves out of anytime soon.
Other hidden gems on Monday night included The Miz ignoring his zombie-led fate again, Sheamus borrowing from one Cody Rhodes, Drew McIntyre doing his best impressions of The Godfather, Jaxson Ryker turning into Stifler from American Pie and more.
There were also a ridiculous amount of verbal slips and botches on the flagship. Everybody from Miz to Sonya Deville struggled on the mic, and new Raw announcer Jimmy Smith seemed to question why he was even at ringside.
Here's everything you might've missed...