24 WTF Moments From WWE Payback
The bloodiest match in recent memory, and maybe the dumbest "I Quit" match ever...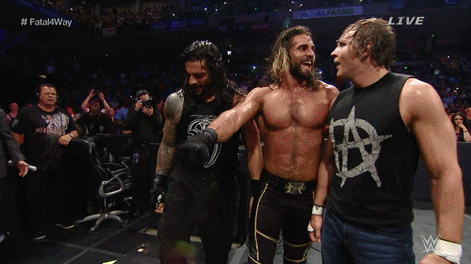 It's fair to say that expectations weren't too high for WWE Payback from the outset: with a mixed bag of a card, it's little surprising that the show itself was a similar blend of occasional greatness, moderate decency and frequent stupidity. As ever, some booking decisions have enraged the Internet Wrestling Community beyond belief, even if some marvelous fan service at the show's climax certainly helped save things a little bit. Though Payback didn't have much in the way of hilarious fan signs, it still boasted its share of peculiar moments, from the hilarious, to the annoying, to the straight-up confusing. Strange attire, odd production choices, some hugely unexpected blood, one of the worst pay-per-view commercials in WWE history and plenty more all ensured that, despite its uneven card, the show was anything but a bore. It won't be remembered for long and will surely be supplanted by the immediately more enticing Network-only Elimination Chamber pay-per-view at the end of May, but like even weaker WWE shows, it's still got plenty of weirdness, both good and bad, to maintain your attention. After all, who doesn't love a good 'ol fashioned trainwreck of an "I Quit" match? Without any further ado, here are 24 WTF moments from WWE Payback...