25 Best Women's Wrestlers In WWE History
The real Divas revolution list.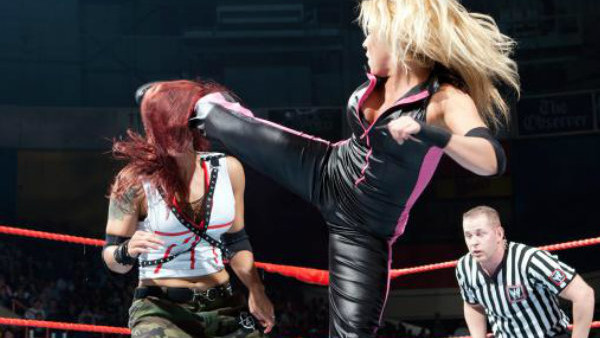 Now that we're solidly in the midst of the "Divas Revolution" and there appears to truly be no turning back from WWE in seriously pushing women's wrestling as a key part of their broadcast presentation, it's probably the best time to look back over the near 60-year history of the WWWF/WWF/WWE and compile a list of the 25 best women's wrestlers in the history of the company. From Fabulous Moolah to Charlotte, there's quite an impressive history that's worth covering of WWE's ability to adapt and evolve how and why they present women athletes in the ring. What's intriguing is that at present, WWE probably has top-to-bottom the best women's roster the company has ever had. While some of those current-era performers are reflected on this list based on talent and projected impact alone, none of them have truly broken out as crossover superstars. As well, there's also women on this list who may not have ever challenged George Hackenschmidt insofar as their in-ring talent, but they definitely provided significant amounts of excitement given the personas that they were asked to portray. If you asked someone to put together this list in a decade, it might look completely different. However, for right now, here are the best 25 women's wrestlers in WWE history...
25. Victoria
A fitness model who went from getting trained in 2000 to being in Ohio Valley Wrestling in 2001 and on WWE TV by 2002, Victoria was a two-time WWE Women's Champion who competed in the first ever WWE women's cage match versus Lita, as well as probably put in more in-ring time than any other WWE diva during the 2000s. Though not a complete groundbreaker, Victoria was a gifted athlete who definitely had incredible in-ring moments as well as an ability to present a variety of characters that was par excellence.