25 Best Wrestling PPVs Ever
Fifteen years later, is 'Mania X-Seven still the wrestling PPV standard-bearer?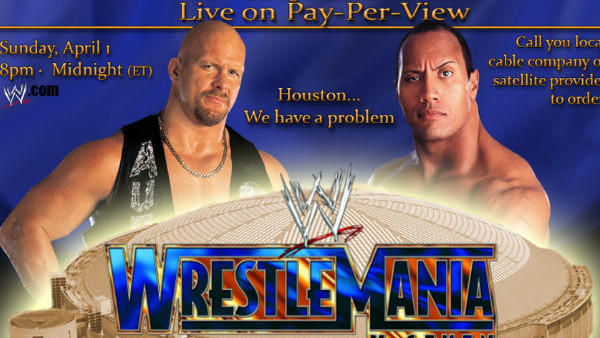 The perfect wrestling card, loosely, should follow a simple, proven formula:
A frenetically-paced, unpredictable opener designed to engage, intoxicate and keep the audience guessing, followed by a succession of similarly-paced matches to sustain the momentum - kept to a minimum content-wise in order to not overshadow the feature bouts.
A lengthier match should be slotted in at the midway point to make best use of the incited fever pitch and to reinforce or promote the real and emerging stars - before a designated cool-down match or two is wheeled out to preserve the heat of the main event, which ideally should be imbued with significant, unmissable stakes.
This isn't always the case. One need look no further than 2000-era WCW to see that even a talented roster, when subjected to rudderless direction, is unable to rescue an event from the depths of creative malaise.
Wrestling cards can even be too good - several semi-final matches and main events from recent NXT TakeOver specials have suffered from audience exhaustion resulting from pacing issues.
The shows discussed here, however, are uniformly outstanding, veering across an enviable spectrum of in-ring quality and storyline progression - the absolute best in wrestling's vaunted history...
25. WCW Spring Stampede 1999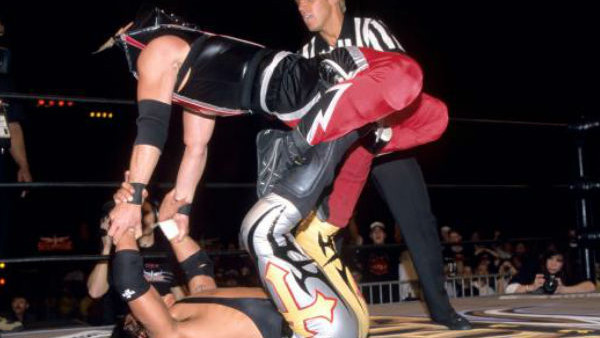 Best Match: Juventud Guerrera Vs. Blitzkrieg
Worst Match: Scotty Riggs Vs. Mikey Whipwreck
WCW was already practically on its a*rse by spring 1999.
Having resolutely failed to cross the Monday Night Wars finish line at Starrcade '97, the overexposure of the nWo and the over-reliance on decrepit stars of yesteryear, combined with the resurgent and profane WWF youth movement, left the Ted Turner-financed corporation in a distant second place.
The infamous Fingerpoke of Doom in January, which relaunched the nWo precisely when WCW fans had grown most weary of it, sent a clear message: WCW had ran out of ideas.
Spring Stampede '99 was an aberration - but an entirely thrilling one. Showcasing the best of WCW - from a thrillingly inventive and dizzying Cruiserweight opener between Blitzkrieg and Juventud Guerrera to a procession of sterling efforts put forth by the company's loaded, stellar midcard - the show even equalised Goldberg's first loss to Kevin Nash in a match which was better than many anticipated.
The main event, pitting Diamond Dallas Page against Hulk Hogan, Ric Flair and Sting in a Four Corners match, was a lumbering and protracted affair - but that was an accepted drawback to the company which most fans had already made peace with.