25 Most Revealing WWE Instagram Posts Of The Week (Dec 3)
Britney Spears, sh*tty WarGames prep and more on WWE Instagram this week...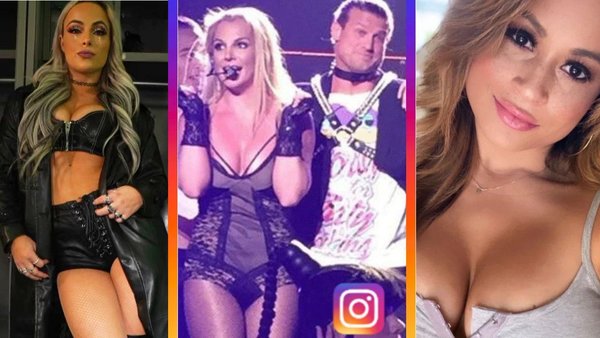 In any other universe, the reveal of Sami Zayn finally being next in line to The Tribal Chief in the wake of a dramatic battle royal would've been the stuff of fantasy booker dreams. But in this barmy landscape we call World Wrestling Entertainment, said long awaited development just had to go down on the back of costing Jeff Hardy a massive win in his hometown and right before the announcement of a returning Brock Lesnar. Because we're not allowed to enjoy nice things, apparently.
Keeping in this vein, WWE also chose to deprive their passionate audience the chance of seeing The Rated R Superstar set up a mouth-watering comeback feud against the likes of AJ Styles, Finn Balor, or Kevin Owens, instead throwing him into a close to the bone (and close to All Elite) war of words with fellow returnee, The Miz. Even an intriguing mixed couples tag throwdown may struggle to mask the feeling of being robbed of some precious weeks of the Hall of Famer's remaining in-ring career, but Vinnie Mac clearly doesn't care in the slightest.
NXT then signed off their WarGames build with two admittedly stellar Advantage Ladder matches, with Bron Breakker's flipping off of a superkick-spurting Johnny Wrestling just the latest in a string of star-making moments for the Big Bad Booty Nephew. Who will walk out of Sunday night victorious? And will WWE be able to reach the end of 2021 without losing two more black and gold OG's? All will be revealed before December reaches its conclusion. For now, though, Dolph Ziggler has some birthday words for Britney on Instagram...