25 Most Revealing WWE Instagram Posts Of The Week (Feb 21)
Which WWE star posted a picture alongside the Big Gold Belt on their Instagram this week?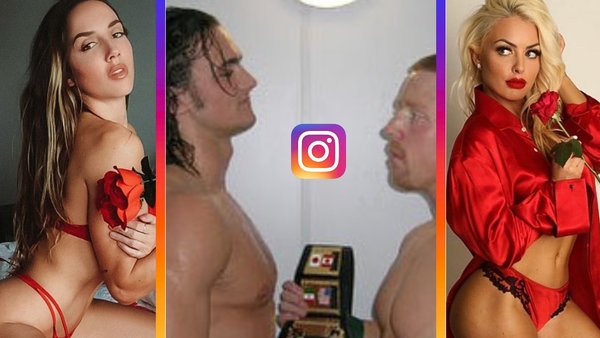 In true WWE fashion, we have made it to yet another glorious Sunday on this thing we called planet Earth, so tonight we shall be rewarded with our third PPV from the company in just over three weeks. Odds are, if you're experiencing a Sunday in 2021, a WWE event will likely be appearing towards the end of it.
But, you won't be hearing us complaining about the prospect of 12 wrestlers going to war inside of the formidable Elimination Chamber at the event of the same name. On the Raw side, a host of former WWE Champions battle to take away Drew McIntyre's gold, whereas the blue half of town will see their stars fight for the chance to limp into a Universal Championship contest against Roman Reigns...the clever b*astard.
More intriguing than who will walk out WWE or Universal Champion, or who Edge and Bianca Belair will opt for come WrestleMania, though, is the question on everybody's lips. How in the hell is a pregnant Lacey Evans going to wrestle Raw Women's Champion Asuka? We shudder at the potential answers to said query.
Oh, and last Sunday's TakeOver: Vengeance Day made Valentine's Day look like crap. So if you haven't already, treat yourself to Wes Lee very nearly leaving our orbit.
Yet, as always, our WWE favourites didn't spend the entire week inside of the squared circle. In fact, some of them went to the damn moon. Look, it's right there on their Instagram...