25 Most Revealing WWE Instagram Posts Of The Week (Feb 28)
Which WWE star called out Conor McGregor on Instagram and Twitter this week?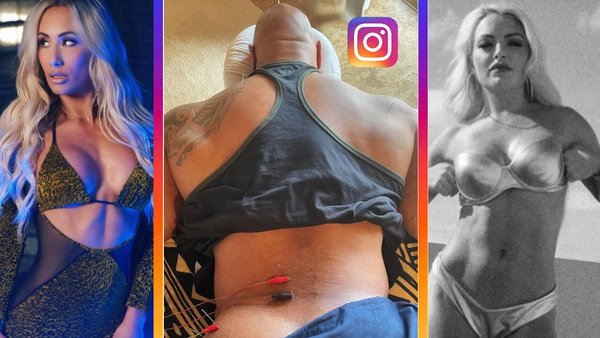 None of us saw it coming (no, no you didn't), but he's The Miz. And he's now your WWE Champion.
Striking just after Bobby Lashley and five other men had given Drew McIntyre the fight of his life, 'The Awesome One' produced the ultimate skull-crushing finale as the curtain dropped on an Elimination Chamber determined to leave us with more questions than answers.
Where does this leave 'The Chosen One' on his Road to WrestleMania? Will Lashley spoil the champ's party before he has a chance to forge some unique name plates for said title? What the hell does Sheamus do now? A few of these will likely be answered by the time Monday Night Raw signs off tomorrow. But for now, WWE have successfully blown their red branded top title scene wide open.
On Friday night's, however, it was business as usual. Or was it? Daniel Bryan threatened to pull off the unthinkable before inevitably falling to 'The Tribal Chief' in the wake of a gruelling Chamber win. Then, his chances of facing the Universal Champion at Fastlane were put on the ropes after falling to a double count-out result against Jey Uso. With a certain superstar of the Rated 'R' variety watching on, will the original 'Best in the World' be able to go one better inside of a steel cage next week?
Oh, and Adam Cole is still a d*ck. Only this time he's a d*ck who punches his former pals in the d*ck.
It wasn't all low blows and shock title changes in the land of WWE this week, though, as some folks took it upon themselves to call out MMA megastars on Instagram...