25 Most Revealing WWE Instagram Posts Of The Week (Jan 17)
Which new WWE stars posed with Triple H on Instagram this week?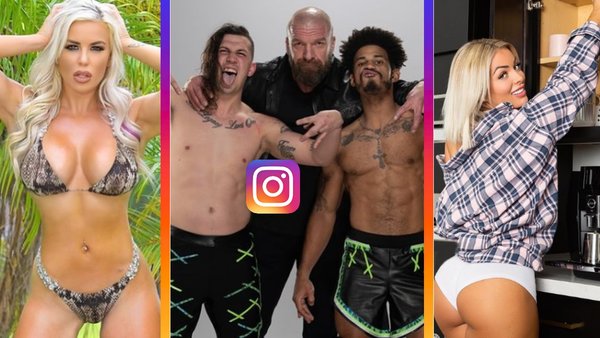 When WWE's week got off to the rockiest of starts, in the form of WWE Champion Drew McIntyre testing positive for COVID-19, the company had no choice but to call in their biggest of big guns; Fire...and lots of it.
On top of bringing Triple H back into The Game for his first Monday Night Raw match in an age, the company decided to set fire to both 'The King of Kings' trusty sledgehammer and Randy Orton's face, because nothing says 18-49 demographic quite like a 'Viper' getting incinerated by a fireball, am I right?
Away from the Monday Night Bonfire, however, NXT was on hand to show us why there's still hope in the land of WWE. MSK performed like the Rascalz they are during their impressive black and gold debut, Xia Li dismantled another poor soul, and Pete Dunne set his eyes on 'The Prince's belt.
SmackDown also reminded us exactly why it's sometimes wise to let even the barmiest of stories play out before condemning the company for not properly utilising their ridiculously talented roster. Away from Kevin Owens surprisingly being given one more shot at 'The Tribal Chief's big blue belt, though, it's been another busy week on Instagram for our most beloved WWE faces.
Friends gifted heartfelt items, throwbacks were in abundance, and Baron Corbin fell off his bike. Hazaah!