25 Most Revealing WWE Instagram Posts Of The Week (Oct 15)
Bikini birthdays, Matilda cosplays, and so much more on WWE Instagram this week...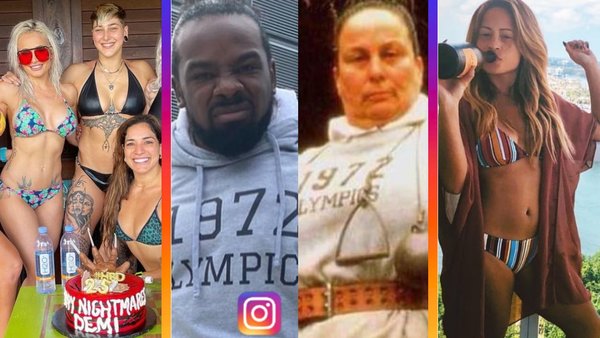 Welcome to the wonderful world of post-Draft limbo, ladies and gentlemen. A time when stars of all three WWE brands seemingly do whatever the hell they please, for who needs rules when you can overload a Monday Night dumpster fire with just about every star you have available in a desperate attempt to not let TK and the gang have an inch?
As Vinnie Mac has found out the hard way over the last seven days, though, simply trotting out the biggest names in the promotion to throw-down on both Monday and Friday nights isn't a sure-fire way of guaranteeing success in the lead-up to another mid-week monster mash in Saudi Arabia. For even the likes of Becky Lynch, Charlotte Flair, Sasha Banks, and Bianca Belair can't shine the turd that is Raw creative at this current moment in time - evidenced in their potential stinker of the year this week.
NXT 2.0 at least looked determined to use this ever-changing landscape to its advantage on Tuesday night, catching its ageing audience off-guard with the shocking twist of Carmelo Hayes stealing away Isaiah 'Swerve' Scott's great escape moment to become the new North American Champion. The new champ don't miss, after all.
It still remains to be seen just how the newly revamped rosters will go about their business in the not-too-distant future, or exactly who will be walking out of Crown Jewel with their title reigns still in tact. But we can at least guarantee that whatever happens in the next seven days will no doubt be influenced by whatever the hell those All Elite scoundrels decided to unleash on the wrestling universe this weekend.
If all of the Friday night Fighting and Saudi shenanigans is getting your knickers in a twist, however, here's your latest instalment of Xavier Woods dress-up goodness to ease you through the week on Instagram...