25 Most Revealing WWE Instagram Posts Of The Week (Sep 21)
Goldie 2.0, new eras, and gender reveals on WWE Instagram in the last 7 days...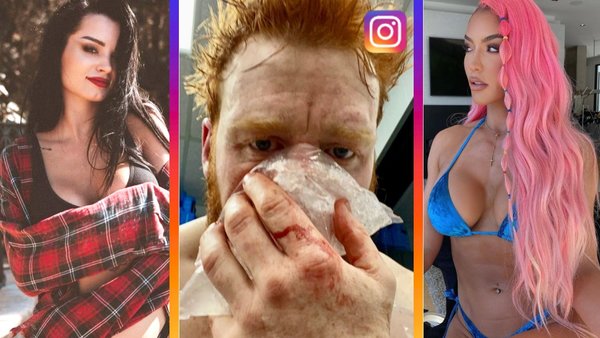 It only took a whopping six matches being announced but we've finally had some actual "extreme" pumped into the WWE landscape as we head towards the next stop-gap PPV. And we're not talking about Sheamus having his face smashed to pieces once again on an episode of Monday Night Raw - guy can't catch a break.
As it goes, Roman Reigns will be getting his hands on a Demon in *checks calendar* just a matter of days time. Seriously, where do these shows come from?! And he'll be going all "extreme rules" at Extreme Rules in an Extreme Rules match that most definitely will not involve a certain Beast Incarnate; Paul Heyman said so. Before he got to that hardcore event, though, The Head of the Table decided to stop off to aid Raw in its quest to avoid further All Elite embarrassment, conquering both The New Day, the WWE Champion, and the former Almighty Champion all in one night. That'll do it.
Friday saw Bianca Belair given the key to the kingdom, before The Man opted to crash the party. And Tuesday welcomed a new era in the land of black and g- sorry, the land of all the colours of the rainbow. Better? A Steiner was Brokken in and Goldie was returned home for an unexpectedly bright start to NXT 3.0. Yes, 3.0; Sami Zayn said so.
As WWE returned to the U.K. for the first time since pre-pandemic times, a feeling of hope has also been restored as Vince McMahon looks to be throwing all of his toys and trinkets at the product in the hope it can wash away some of the mighty All Elite egg off his face. Even if it doesn't, who doesn't enjoy watching a good bonfire, right? Oh, and we now know the gender of Baby Wrestling; Instagram said so.