25 WTF Moments From WWE SmackDown (June 2)
It's Jerry O'Clock...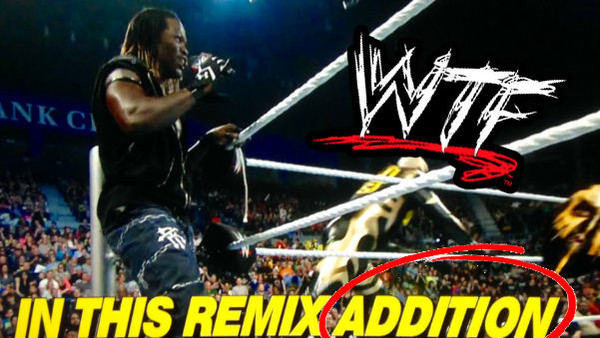 Well, SmackDown had it all to do following a pretty monumental RAW on Monday...
John Cena's return and AJ Styles' heel turn has got the WWE Universe talking as we head towards Money In The Bank. Could AJ finally score his first big match win - that's if a match is even announced for the event which takes place in just over two weeks time - with his Club brethren finally being pushed as the monsters we all expected them to be?
Then, since this is SmackDown and Roman Reigns doesn't fancy working Tuesdays (only joking), the MITB ladder match looked all set to take centre stage. We knew six of the qualifiers, but we didn't know if there was still a seventh spot to fill or not. WWE referenced the final place at the start of RAW, but by the end of the show it was gone.
As for Seth Rollins and Roman Reigns, they weren't announced in the build up to the show so it looks like we'd just have to let that Hokey Kokey performance sit easy with us till they hopefully put it right on next week's RAW.
As ever with a WWE show, there were those moments that left me screaming WTF, here's 23 of them - with two special bonus entries this week! Don't say I never treat you...
Click "next" to read the full article or watch our video series detailing the best bits!
26. How Did That Get Past Security?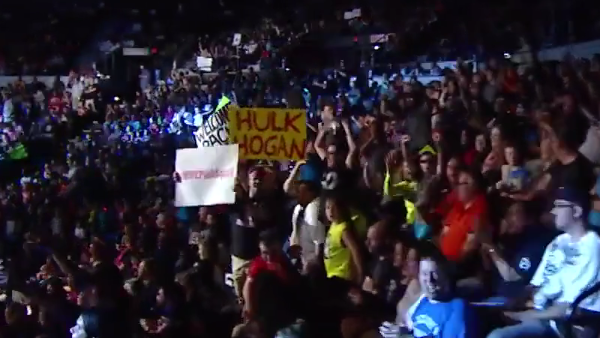 Yep, let's start off with a sign because as you'll know by now I don't like to give you too much too soon.
Questions have to be asked of the security teams that WWE employed for SmackDown, you know, because Hulk Hogan is STILL banished from the WWE Universe as his lawsuit with Gawker rumbles on.
Cue thousands of comments saying something along the lines of "why is there a blank yellow sign in the crowd?"