3 Huge Returns On WWE SmackDown Last Night
More like Stackedown am I right guys? Sorry.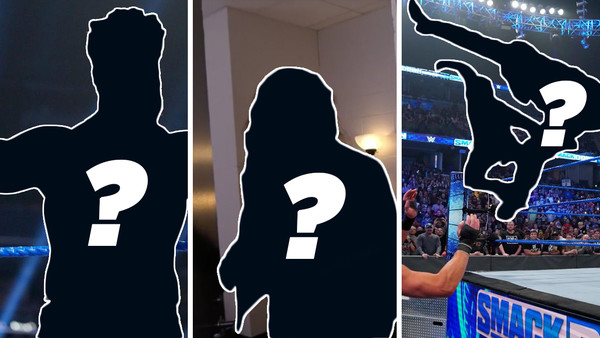 WWE kicked off the first SmackDown of 2020 with a bang last night as three superstars made their returns.
First up, Sheamus finally made his in ring return as he came out after a match between Shorty G (it hurts to type that) and Dash Wilder. Shorty had just beaten Wilder with the ankle lock which prompted an attack from The Revival when all of a sudden, a scream of FELLAAAAA bellowed out around the arena and out came the Celtic Warrior. He proceeded to brogue kick Shorty G out of his boots as The Revival sheapishly wandered away.
Next up, The Miz snapped after losing to Kofi Kingston in singles action, hopefully signalling a return to his heel character. Later on in the show, Cathy Kelly went backstage to The Miz's locker room to get a reaction from him but it wasn't The Miz that answered the door, it was John Morrison. In a slightly disappointing return to WWE television, he told Cathy that The Miz has nothing more to say tonight and shut the door. The shaman of sexy has signed a 5 year deal with the company so we will have to see if we are going to get a return of The Dirt Sheet.
Finally, the main event of the evening saw Baron Corbin and Dolph Ziggler taking on Roman Reigns and Daniel Bryan. During the match, the Universal Champion Bray Wyatt attacked Daniel Bryan, slamming him through the ring barrier and taking him out, leaving King Corbin and Dolph alone to attack Roman Reigns. Out came the obligatory handcuffs and dog food but before they could give Roman another meaty shower, out came The Usos to make the save. We haven't seen the tag team since July when Jimmy got arrested for a DUI but he was found not guilty of that in December and it looks like they are SmackDown bound (even though WWE.com still says they are RAW superstars but who pays attention to the brand split anyway hey?).
Create Content and Get Paid
---