3 Ups & 4 Downs From AEW Dark (Jan 7)
Awesome Kong hits the ring as AEW cut their weekly web series in half.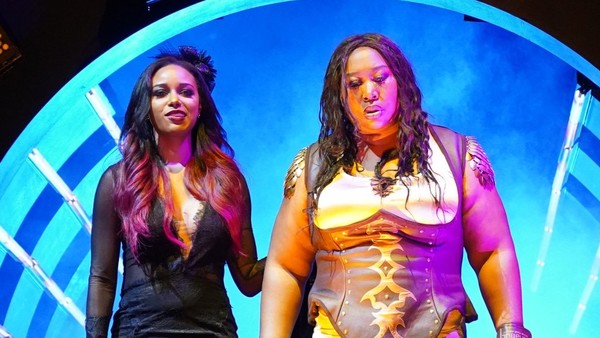 AEW Dark returned to YouTube for the first time in 2020 last night, promising a three-match line-up of Awesome Kong vs. newcomer Sykler Moore, Austin and Billy Gunn vs. Proud and Powerful, and a Kip Sabian and Hybrid 2 vs. SoCal Uncensored main event.
It was a curious broadcast in many ways. First was the shorter runtime, with Dark coming in at just 32 minutes rather than the usual 50-70, though the reason for this soon became clear: AEW cut one of the aforementioned matches without warning. Perhaps the reason will come to light later in the week.
This also felt like the most thrown together edition of Dark yet, as the Dynamite recaps were brief and there was no sign of the signature From Undesirable to Undeniable segment either. "Skippable" is another appropriate descriptor. Yes, Dark has always been presented as B-level show and it's likely that only the hardest of hardcore are tuning in most weeks, but last night's effort felt even more inconsequential than usual, even with the micro storyline running through the main event.
Here's what we took from this streamlined episode of Dark...