3 Ups & 5 Downs From AEW Rampage (Sept 15)
There's a chance this week's episode of Rampage was Jade Cargill's AEW farewell.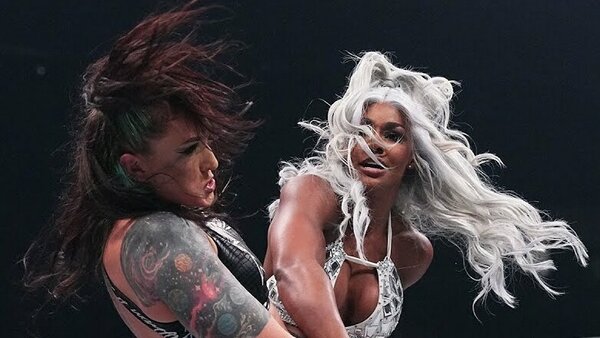 If Jade Cargill does leave AEW and move onto pastures new in WWE, then she can be proud of her last hurrah on Tony Khan's side. Jade and Kris Statlander closed Friday's episode of Rampage with a bang. Seriously, even if you normally skip the 'C' show and only read reports like this one, give the main event a watch.
You will not be disappointed by what you see.
Their TBS Title match capped off an uneven edition of the hour-long afterthought. AEW booked no less than two squashes (for some reason), but also tried to make Rampage a bigger part of ongoing storylines by scripting wins for title challengers like Rey Fenix and upcoming 'Better Than You, Bay Bay' contenders The Kingdom.
Kudos must go to Matt Taven and Mike Bennett for successfully getting the sparse live crowd on side with their post-match comedic antics too. That was a legitimately funny promo, and it feeds into the often-fun-loving antics of MJF and Adam Cole on upper-tier programming rather nicely.
Here's all the good and bad from All Elite's latest episode.