3 Ups & 6 Downs From WWE SmackDown (Feb 24)
Bray Wyatt debuts two new looks; Raw stars come to SmackDown; WWE treads some water.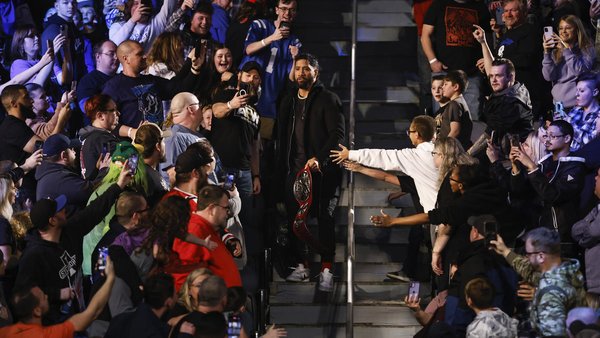 Leaving viewers with way more questions than answers isn't a bad thing, and it's something WWE has done a masterful job of with The Bloodline drama since day one. Still, it was always gonna be interesting to find out how creative might follow up on Sami Zayn's Elimination Chamber heartbreak last weekend - also, what would Jey Uso have to say about everything after defying Roman Reigns's orders?
Nothing, apparently.
Uso kept his council on SmackDown, and that meant the verbal heavy lifting fell to Sami and Jimmy Uso during this week's main event chatterbox segment. That's not a problem at all, and more Bloodline business did shine on Friday, but...this just wasn't a great episode of WWE TV overall.
Baffling booking decisions, far too much character dilution across multiple feuds and yet another bloody random women's division tag-team told the full story of a company that's struggling to cram as many faces into the WrestleMania build as they can. Hopefully, things settle down/straighten out in coming weeks.
Here's all the good and bad from a place-holding (and Roman-less) edition of Smackers.