3 Ups & 8 Downs From WWE Raw (Oct 11)
Downs…
8. Hey Bobby, Go Fill 10 Minutes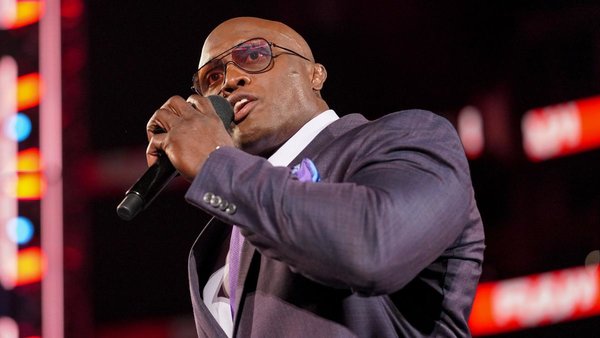 One of the problems about Raw being three hours long and not having a "Mean" Gene Okerlund-type interviewer is that you sometimes have to stick a guy out there to try to sell a PPV match when they needed some help.
Bobby Lashley is not a bad promo guy. Despite having a mint hype man in MVP, Lashley is actually capable in small doses on the mic. But with MVP out with cracked ribs, The All Mighty had to go it alone.
Lashley recounted Goldberg talking about wanting to kill him, which Bobby said was not befitting a superstar, Hall-of-Famer or father. He called Goldberg a rabid animal frothing about murder, then said he was going to "put down" that rabid dog. Lashley promised to end Goldberg's career at Crown Jewel and noted that you can't put down or kill him.
The promo wasn't bad per se, but Lashley could have used a mouthpiece to really deliver the message, or someone like a capable interviewer to bounce off of during the segment. Sending him out there solo didn't really do much to sell the match as much as just have Lashley ramble a bit too much.