30 One-Time-Only WWE Royal Rumble Entrants You Totally Don't Remember
One hit wonders!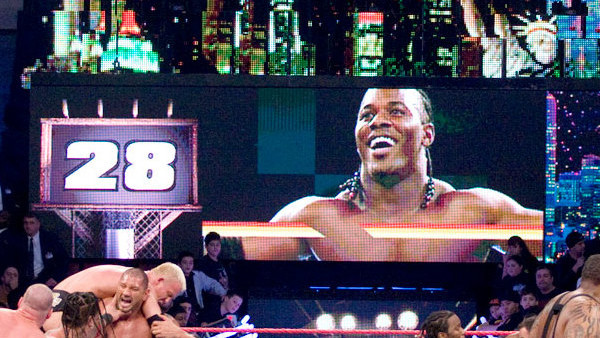 Besides WrestleMania, the Royal Rumble is easily the most anticipated WWE event on the pay-per-view calendar. The constant action, element of surprise every 90 seconds, and that hint of excitement when the camera pans away to suggest a particularly interesting entrant is coming, makes it one of the most fun shows to watch.
On 900 occasions since 1988 the famous buzzer has sounded to signal the arrival of a new entrant (well, at least in the years when they used a buzzer), and everyone who is anyone has competed in the match at one point or another (with one notable exception, as you will read about later). Many wrestlers have appeared multiple times, some have even won it multiple times. But it's the guys and gals who have only raced down the aisle on one occasion after the countdown we're concerned with here.
Some have done alright from their lone appearance - Big John Studd won it on his single turn. Others? Not so much. These are the grapplers who had just one shot at glory, but who managed to blow it in the most spectacular way. The following 30 make up the Royal Rumble of failure.
James Dixon
The author of the highly acclaimed 'Titan' book series, James Dixon has been involved in the wrestling business for 25 years as a fan, wrestler, promoter, agent, and writer. James spent several years wrestling on the British independent circuit, but now prefers to write about the bumps and bruises rather than take any of them. His past in-ring experience does however give a uniquely more "insider" perspective on things, though he readily admits to still being a "mark" at heart. James is the Chief Editor and writer at historyofwrestling.co.uk and is responsible for the best-selling titles Titan Sinking, Titan Shattered, and Titan Screwed, as well as the Complete WWF Video Guide series, and the Raw Files series.
See more from James