30 WTF Moments From WWE NXT TakeOver: Brooklyn III
ADAM COLE BAY BAY!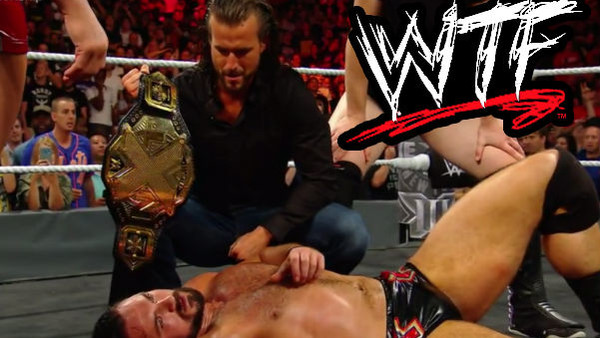 For the third year in a row it looks like WWE's developmental brand is going to completely steal the weekend from one of the main roster's supposed 'big four' as NXT TakeOver: Brooklyn III provided another stellar night of action.
Right from the top of the show with the gritty, Attitude Era-esque performance from Code Orange, TakeOver: Brooklyn III will be remembered as a night with show-stealing matches coupled with a couple of monumental run-ins.
Johnny Gargano and Andrade Cien Almas kicked off proceedings with a pitch perfect opener that got the blood of all those in the arena pulsating. The Authors of Pain rather shockingly lost their Tag Team Championships to sAnitY in a different flavoured tag team bout to that we've come to expect from NXT with high risk very much on the agenda for all parties - even Nikki Cross.
Aleister Black and Hideo Itami did exactly what their match would have said if it had been on a tin, while Ember Moon truly arrived on the big stage in a valiant defeat to Asuka - with the record-breaking champion kicking out of Moon's Eclipse.
Finally, in what was a typical WWE main event-styled match, Drew McIntyre won the NXT Championship from Bobby Roode before Adam Cole arrived alongside Bobby Fish and Kyle O'Reilly - who reformed earlier in the night while attacking both AOP and sAnitY - to Superkick the Fire Breathing Scottish Dragon before posing with the yellow brand's top prize.
Here are all the WTF Moments from a fantastic NXT TakeOver: Brooklyn III...
30. "Close To My Vest"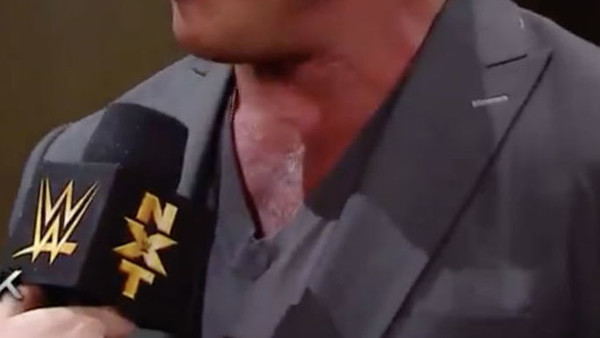 Yes, I watched the pre-show for once!
It's a very good job that Kurt Angle clarified that he was keeping his cards close to his vest rather than his chest because I'm sure you will agree that no chest should be that shade of beetroot red! Although wearing a vest that bright is a very bold fashion choice indeed.
Angle's starting to look more and more like Zoidberg as the year goes on!