31 WTF Moments From WWE SmackDown - Halloween Special
It's the Halloween Special. Of course there's a boatload of WTF Moments.
Brace yourselves, because this week's edition of SmackDown may have been the most WTF-tacular of the entire year. Halloween episodes rarely deliver in terms of match quality or storyline progression, often trading these goals for a few cheap laughs. However, if there's one thing such a gimmicky SmackDown can guarantee, it's moments of bizarreness and confusion. A great deal of these were provided courtesy of Ziggler and Miz's 'Trick or Treat Street Fight' - a match featuring the use of pumpkins, an apple-bobbing bucket, and a goddamn lightsaber - although, as always, they could be found throughout the show in general. So get ready for a recap of the wackiest SmackDown of the year so far, a show where - for once - the scariest thing wasn't the booking...
31. The Creepiest Wyatt Family Promo Yet?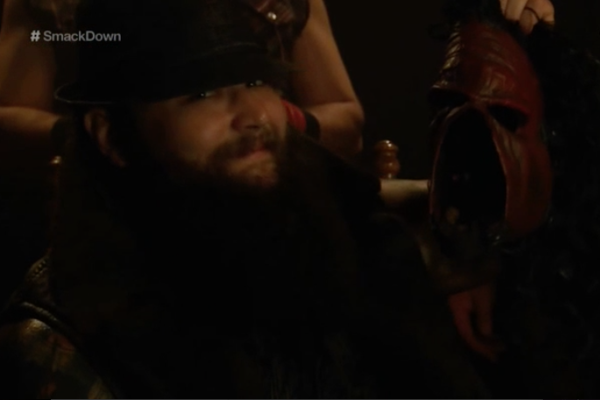 The show opened with an incredibly creepy Wyatt promo - perhaps their eeriest yet. Cradling Undertaker's hat, Bray claimed that he owned the souls of both Brothers of Destruction, before holding up Kane's mask and handing it to Strowman. Bray also issued a challenge to any three souls brave enough to face his soldiers in the main event. Keep in mind that this is the Halloween episode; I had my little heart set on witnessing a Boogeyman return, and I was positive he was going to be one of the three. I don't mean to spoil anything, but I wasn't in a good mood come the final match of the show.