33 WTF Moments From TNA Slammiversary
TNA's potentially final PPV delivers rubber chickens, swooning fans and...Jeff Jarrett.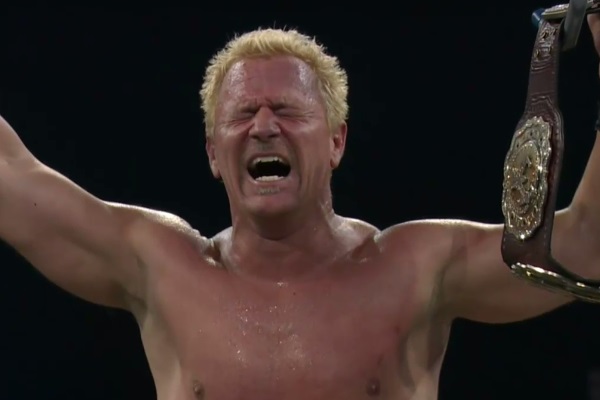 The first (and possibly only) TNA pay-per-view event of 2015 is over, and while serving up a solid night of wrestling on the whole, is likely to go down in history more as the company's final "hurrah", unless they can somehow find a way to survive until October for Bound for Glory. As many fans noted, the tone of the show felt "off" from the beginning, a strangely melancholic event in which the crew tried to keep their spirits up, but the air of defeat felt heavy. As such, it was certainly one of the stranger wrestling PPVs in recent memory, one that's sure to linger long in the minds of wrestling fans if TNA does in fact go under or merge with GFW in the coming months. Even on its own terms, though, the usual eccentricities everyone expects from a wrestling show were there in great abundance, from commentary flubs to strange booking, odd spots and hilarious fan interaction. If this does signal the end for the company, it may not have been a killer show to go out on, but Slammiversary was consistently entertaining, which is better than can be said for the WWE's generally more hit-and-miss offerings. For better and for worse, here are 33 WTF moments from this year's TNA Slammiversary...