33 WTF Moments From WWE RAW (March 7)
Shane McMahon was abused as a child... CALL THE FASHION POLICE!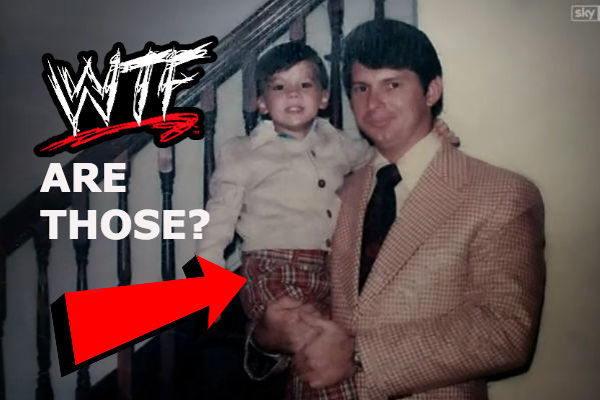 Answers. We all need answers, and quick. The Undertaker returned last week and told us absolutely nothing that we didn't already know. WWE gave their Deadman the big buildup, but his entrance ended up being longer than his promo. We need to know why Taker is fighting on behalf of Vince McMahon, otherwise the entire angle just doesn't make any sort of sense. All Taker did was tell Vince that the blood of his son will be on his hands - we know this! Vince booked the match and doesn't want Shane to take over RAW, so of course he wants all of his son's blood all over Undertaker's hands. With Shane due to appear on RAW but no Taker advertised, it's really hard to see how WWE could get themselves out of this hole this week. That absolutely huge issue aside, this RAW was the go home Monday night show for Saturday's Roadblock event. Dean Ambrose and Triple H would be sure to play a huge part, while Brock Lesnar and Bray Wyatt's match would also surely be taking centre stage. As ever with WWE events, there were those moments that raised all of our eyebrows and left us screaming WTF! Here's 33 of them... https://www.youtube.com/watch?v=zoPYIW06AsY
You can click on to read the full article or watch our new video series above detailing the best bits!