33 WTF Moments From WWE SummerSlam 2016
Anybody fancy some jam?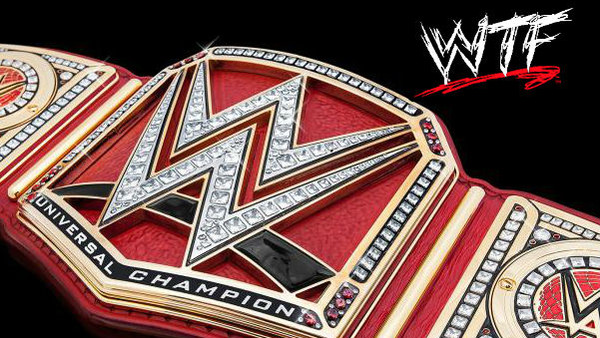 I would not like to be in SummerSlam's flip flops after an absolutely stellar NXT TakeOver:Brooklyn II on Saturday night.
WWE's 'developmental' pulled another rabbit out of the hat as what looked like being a bit of a underwhelming card provided one of the best shows of the last decade. Every single match had its moments on a night that raised the bar for WWE pay per view events.
If 'developmental' could put something like that on, surely the main roster could equal or better it, right?
The early signs looked good for SummerSlam, with a stacked 13 match card providing more than its fair share of big fights.
Both World Titles bouts, Orton/Lesnar, Banks/ Charlotte, Cena/Styles, Rusev/Reigns, and even JeriKO/Enzo and Cass all had me salivating like Pavlov's dog at their respective prospects.
Has there been a better looking card in SummerSlam history? I don't think there has...
Here are all the WTF Moments from WWE SummerSlam 2016. I haven't included any happenings from the pre-show because if it's not worthy of making the main card, then quite frankly it isn't worth my time.
Although, I do have to acknowledge Neville's !*$% falling out of his tights. How could I not acknowledge something is nuts as this? Urgh, I'm turning into a Doctor Gallows or Doctor Anderson. I'm better than that...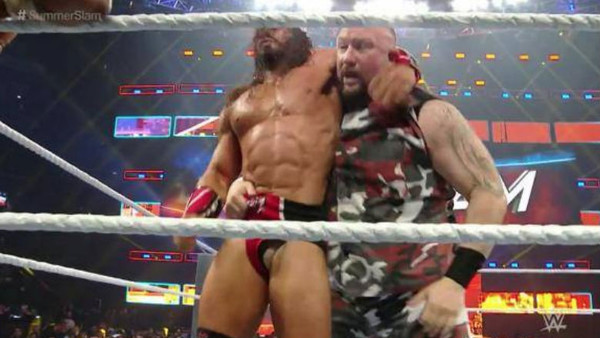 28. New Staging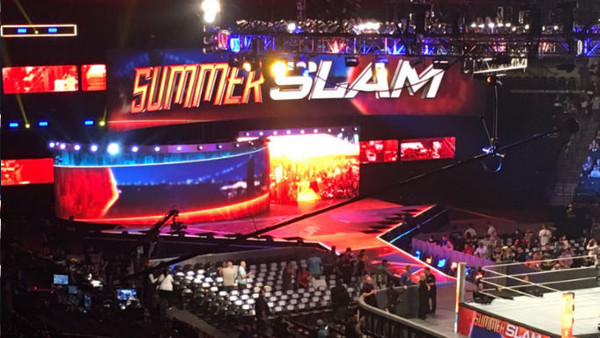 I know that the last couple of SummerSlams have had slightly different stages to the one used before the recent brand extension, but seeing a WWE pay per view go full hog and completely change its look outside of a WrestleMania is a bonafide WTF Moment.
I hope this is a sign of intent for the New Era in terms of the look of each end of the month special event. We're paying money to see these events so they need to feel as special as possible and far improved to what we see each week on RAW and SmackDown. Seeing the same staging each time simply doesn't achieve this.
Well done SummerSlam...
I have a message for WWE. Please bring back Halloween Havoc. I love Halloween Havoc because of the massive bouncy pumpkin. I'm all about that massive bouncy pumpkin and believe the WWE Universe will rejoice if it was to be resurrected.