"Millionaire" Free Agent Departs IMPACT Wrestling; WWE & AEW Interest Imminent?
WWE and AEW will likely be interested in talking to this now-former IMPACT star.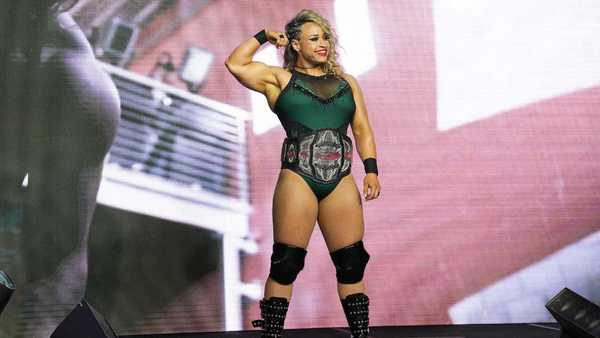 Jordynne Grace has reportedly left IMPACT Wrestling following the expiration of her company contract, according to Fightful Select.
The wrestler will reportedly enjoy some time away from pro wrestling before weighing up her options; Fightful did also say that Grace has some serious cash in the bank due to her exclusive content site. She's reached millionaire status, so doesn't need to jump quickly.
Jordynne did, however, tell Fightful that she'll "be back somewhere at some point". It's also true that several companies have already expressed interest in her work, but nobody was named.
This is conjecture, and not part of Fightful's report, but could WWE and AEW be amongst those keen to sign Grace exclusively? She has been turning heads in IMPACT, and is in unbelievable physical shape (the best of her career, which is saying something).
There's little doubt that Jordynne would do very well for herself in either promotion, but it's possible she'd also rake it in on the independent circuit too for special appearances.
Regardless of where she ends up in the future, Grace definitely has room to breathe. She'll be in no rush post-IMPACT, put it that way!