"Very Good Chance" Ronda Rousey DONE With WWE After WrestleMania 35
But who is she putting over?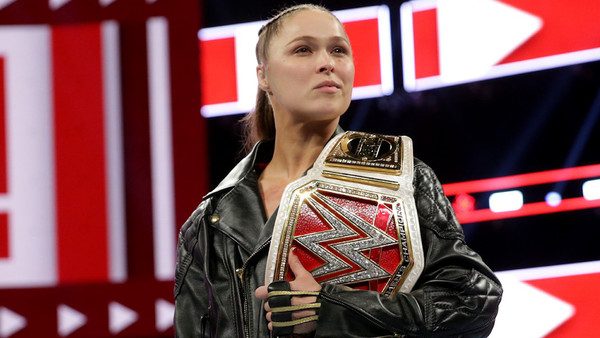 A shocker of a line opens this week's Wrestling Observer Newsletter:
"There is a very good chance that Ronda Rousey will be finishing up with WWE at WrestleMania."
This makes for disappointing reading.
Ronda, whose documented wish to start a family is cited as the key driver behind her decision, has proven to be an in-ring prodigy. Displaying the explosive, unrivalled athleticism we expected - in addition to the psychological prowess, show business instincts and refined big show performances we did not - 'Rowdy' has already proven herself among wrestling's greatest ever rookies. The initial 'R' is about the only thing that remotely connects Ronda to that word; a complete natural, we here at WhatCulture are effectively in mourning at this news - especially since, having wrestled Nia Jax and Alexa Bliss twice, there's already a sense of missed opportunity here.

Given the outlook on the Road to WrestleMania, which is still slated to culminate in a Triple Threat match against Becky Lynch and Charlotte Flair, several "dream" scenarios - Four Horsewomen Vs. Four Horsewomen, Rousey Vs. Asuka - have been put to sleep.
But is it that shocking?
We've known of her longing for a family life, and Ronda herself released a video last year in which she was visibly shaken by the toil the WWE schedule has taken on it. Meltzer in his report has also cited Vince McMahon's propensity to throw large sums of money at Brock Lesnar as precedent to possibly expect a last-ditch development, but for now, the plan is for Ronda to finish up - and put either Lynch or Charlotte over at - WrestleMania 35.
Create Content and Get Paid
---