35 WTF Moments From WWE Backlash 2016
The champions we never thought we'd see.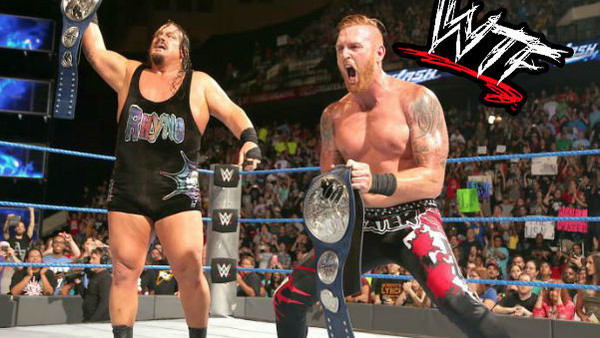 As I sit here and write to you in the moments before SmackDown Live's first ever pay per view takes to the air, Backlash 2016 looks like being an absolute disaster.
With the event already behind the eight ball, if you will, following a less than mild build up to a very thin looking card, the Randy Orton and Bray Wyatt match was cast into doubt. Surely, with two of the blue brand's biggest names involved in the match, if it was cancelled we'd be set for an event that could well go down as one of the worst in WWE's modern history?
Now, as is sit here and write the second part of this intro after watching Backlash, I'm pleased to say the event went far and above all expectations, and then some.
The Women's Six Pack Elimination Challenge was off the chain, the Intercontinental Championship match was just what the doctor ordered - a long, intense battle with great action and great storytelling - while the result of the SmackDown Tag Team Tournament warmed my heart to the point of burning.
As for the main event, well, a hard hitting contest ended up with the right result. It's a result that is a huge WTF Moment in itself and something I'll cover later on in this article.
Here are all of the WTF Moments from WWE Backlash 2016... SmackDown Live, how the f**k did you pull that one out of the bag?
23. "It's All About The Wrestlers"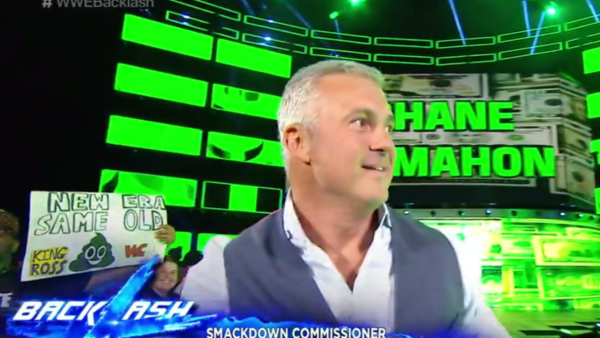 If a picture ever spoke a thousand words it's that one... New Era, same old sh*t.
Yes, I'm here beating this dead horse with this old stick, or whatever that saying is, but Backlash started with an utterly pointless segment with Daniel Bryan and Shane McMahon telling us a card of matches that we already knew was taking place.
Less about the management and more about the Superstars? Give me a break.
Yes, I know SmackDown Live were tasked with filling three hours on the Network with a limited cast, but they won't be getting any sympathy from this sick guy especially after all of the promises the management of the blue brand have broken and after they had a match that would have filled some time quite nicely between Apollo Crews and Baron Corbin take place on the pre show.
Why have an hour long pre show if you're struggling to fill the three hour main event?