35 Years Of WWE WrestleMania Mistakes
Bad booking, blacking up, Big Show in a thong: it's all here.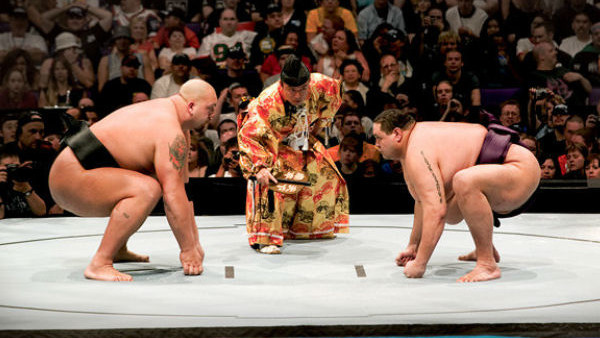 Since the super-show made its spectacular debut in 1985, WrestleMania has provided grappling fans with a multitude of memorable moments. Considered WWE's 'season finale', the 'Showcase of Immortals' is often the battleground at which the company's hottest feuds are finally concluded, generally with the most anticipated match of the year reserved for the main event. Hogan-Andre, Hogan-Savage, er, Hogan-Warrior: it's a fairly fool-proof template.
Yet WWE haven't always got things right. Truth be told, they've often got things wrong - very wrong. Apparently, sometimes it isn't as easy as sticking your two hottest acts opposite one another in the main event and letting the cash roll in. Especially when there are certain son-in-laws to consider...
From questionably racist facepaint, dreadfully revealing attire, singing that would put Florence Foster Jenkins to shame, to the old staple of plain bad booking, the company has contrived to repeatedly gaffe on the grandest stage of all.
Not a year goes by without at least one noticable c*ck-up. Sometimes it's much bigger - an ostrich-up, if you will. Then there are those magical 'Manias - here's looking at you IX and 32 - with a whole battery of upturned poultry.
Arguably, the 36th edition is going to top them all by going ahead at all.
Let's plunder blunder-town.