35 Years Of WWE WrestleMania Mistakes
35. WrestleMania - Gene Okerlund: Star Crooner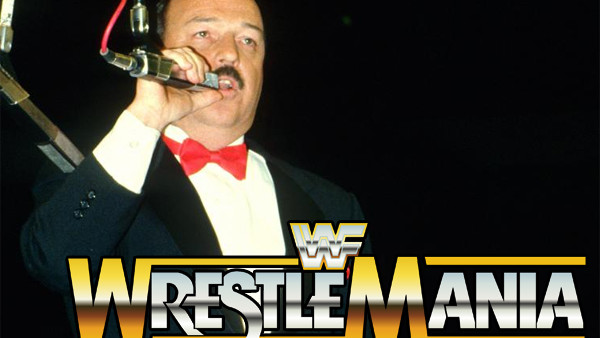 The inaugural WrestleMania was intended to be the epitome of 'rock 'n' wrestling', and as such had a huge celebrity involvement. Looking to appeal to a national audience, Vince McMahon drafted in the likes of Muhammed Ali, Billy Martin, and Mr. T in order ensure the success of his bold venture.
On a card featuring international musical talents Cyndi Lauper and Liberace, who should have been picked to perform the national anthem? Why, the obvious choice: 'Mean' Gene Okerlund.
Rumour has it that the original, more-appropriately qualified choice to sing The Star-Spangled Banner failed to show, and a nervous yet ever reliable Gene had to step in at the last moment. One can only imagine Mr. T pitied the poor fool...