36 WTF Moments From WWE Raw (Feb 22)
Here comes the money...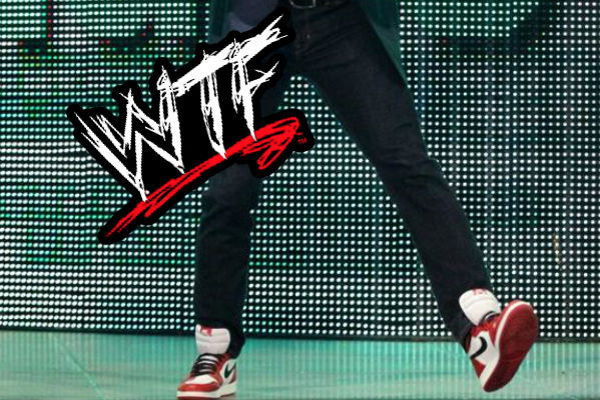 WWE Fastlane was horrible, wasn't it? Don't get me wrong, the first couple of hours were just fine. Nothing spectacular, but ok. But from the time Edge and Christian took to the ring for that abomination of a segment with The New Day and League of Nations, the show nosedived into something that brought #CancelWWENetwork back from the dead. The finish to the night took the biscuit, so to speak. The way Roman Reigns miraculously recovered from a chair shot in less than four second to hit Dean Ambrose with a Spear to win the match was hard to watch. If Roman needs to win, that's fine in my book, but have him do it in a way that will add to his arsenal going forward. But since WWE made a pig's ear of Fastlane, they now have a hell of a lot of work to do in the next six weeks as we head towards WrestleMania. This episode of RAW was absolutely crucial to steadying the ship and since Fastlane was so formulaic and predictable, Vince McMahon et al could do with springing a couple of surprises to get fans back on side... As ever with WWE shows, there were those moments that raised our eyebrows and left us screaming WTF at our television screen. Here's 36 of them...
You can click on to read the full article below or watch our new video series above detailing the best bits below!
https://www.youtube.com/watch?v=btXpKZjfNLc