39 WTF Moments From WWE Roadblock
Dean's foot was nowhere near the rope!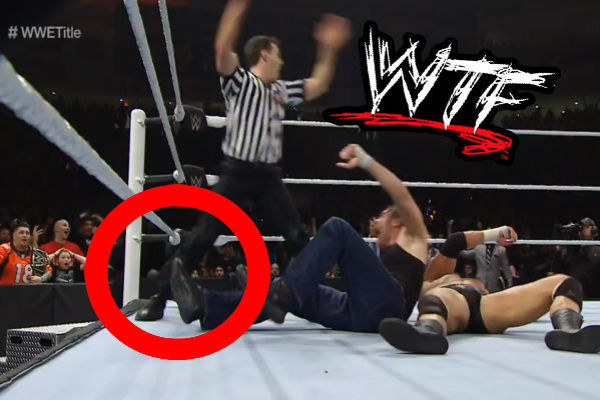 WWE Roadblock, rather ironically, HAS to make the road to WrestleMania a whole lot smoother than it currently is. While the Undertaker and Shane McMahon were not scheduled to appear at the event, which meant their rivalry would continue to make absolutely no sense, the likes of Bray Wyatt, Chris Jericho and the WWE World Heavyweight Championship needed to have their paths cleared. Wyatt needs a programme for Mania season, while Y2J needs to have his situation with AJ Styles ironed out significantly. Hopefully WWE would buck the trend of not changing ANYTHING at a house show, and finally give us something to sink our teeth into this year. This glorified house show needs to have a number of moments that are worthy of taking place on one of the leading pay per views, and that changes the Mania landscape three weeks removed from the big event. Given the way the WWE year has kicked off, there's absolutely no way the powers that be could book a predictable card without feeling the wrath of the WWE Universe. As ever with a WWE event there were those moments that had us raising our eyebrows and screaming WTF. https://www.youtube.com/watch?v=NksCGG65LzY
Click "next" to read the full article or watch our new video series above detailing the best bits!