4 Ups & 9 Downs From WWE Raw (2 Aug)
Lashley answers Goldberg, McIntyre swings his Claymore, and CM Punk/Bray Wyatt chants take over.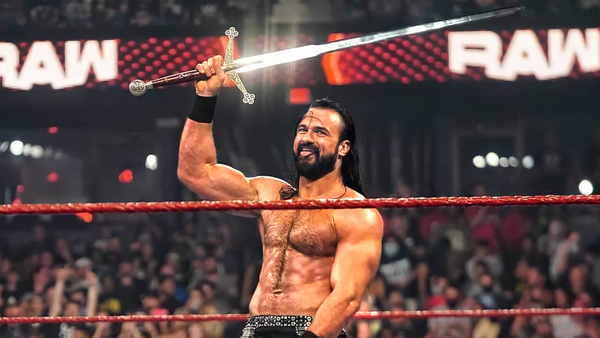 WWE sold out Rosemont, Illinois' famous Allstate Arena for what looked like one of 2021's most intriguing episodes of Raw last night. Not because of the show itself (WWE advertised only two matches in advance), but the environment.
Rosemont is ostensibly a Chicago crowd, and Chicago crowds have never been shy of voicing their strongest opinions, regardless of whether or not they fit WWE's narrative. For this specific show, they had extra incentive to make some noise. CM Punk, their hometown hero, is coming back to wrestling via AEW. Bray Wyatt's controversial WWE release went down just two days prior. This era's foremost part-time boo magnet, Goldberg, was on the marquee.
Audible rebellion was guaranteed. This one wasn't as disruptive as usual (owing, perhaps, to WWE's incessant sweetening on television) but the chants were still apparent on a poor episode of Raw hamstrung more by what came out of the writers' room rather than the crowd's mouths.
Bobby Lashley finally answered Goldberg's SummerSlam 2021 challenge, Nikki A.S.H. met Charlotte Flair in one of three rematches from last week, Nia Jax got busted open, and yes, WWE messed with the crowd reactions for television.
Let us begin...