4 Ups & 9 Downs From WWE Raw (July 19)
Raw takes MITB goodwill, flushes it; Kross, Lee lose; Nikki A.S.H. wins title.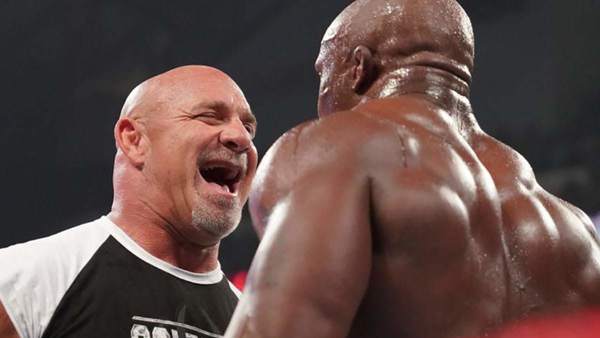 The WWE Era of Good Feelings: Established 18 July, 2021; Murdered in Cold Blood By Monday Night Raw 19 July, 2021.
After a Money in the Bank PPV that raised everyone's hopes because it was legitimately a good show, WWE came back at it 24 hours later with Raw, and quickly dashed fans' hopes that perhaps the writers and brain trust were holding the really good stuff back for when the fans returned.
Because Raw was just straight trash. Like Dumpster fire pushed off a cliff onto a giant orphanage bad.
Raw featured the return of Keith Lee!... and then he was jobbed out. It featured the debut of NXT Champion Karrion Kross!... and then he was jobbed out. Lilly returned! Goldberg returned to challenge for the WWE Championship… because his losses to Braun Strowman and Drew McIntyre during the past 16 months validated a title shot.
And then there's Nikki A.S.H. cashing in her MITB briefcase to become Raw Women's Champion. Your mileage may vary with this one, but try to picture the Hurricane as world champion. That's what you've got here, but with a superhero (almost) who doesn't have the popularity or fan backing (yet).
Raw really read like Vince McMahon pulling a Charlotte Flair and flipping the middle finger to the fans. "Screw you, PAL, I'll run the show I want, and that's how it's going to go!"
No sense delaying the inevitable. Let's get to it…