4 Ups And 4 Downs From WWE Hall Of Fame 2023
Annual ceremony rides on strength of Rey Mysterio while Flair fumbles speech.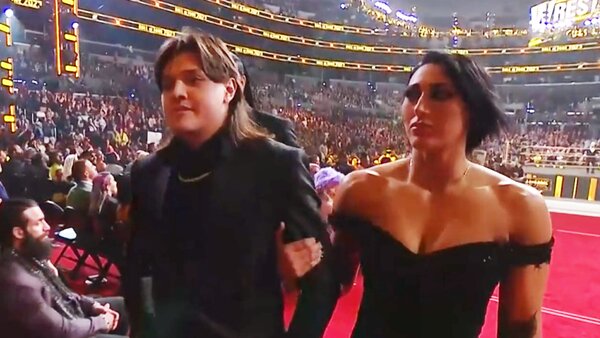 How do you grade an awards show where you already know the winners? Worse, how do you accurately critique it when two of the five award recipients are deceased and a third barely speaks English, so his speech is less than 90 seconds?
The 2023 WWE Hall of Fame ceremony was given the full pomp and circumstance treatment, but aside from Rey Mysterio and Great Muta, the inductees weren't exactly legendary performers you would think of when you hear "Hall of Fame."
Still, this was far from an epic night honoring the biggest stars in wrestling history. Part of that is due to WWE having inducted people at a tremendous rate the past 20 years, and part of that is due to WWE not making many big, transcendent stars the past 20 years (compare 1982-2002 with 2002-2022).
Sending certain legends up to an open mic on live programming without a script is not exactly the wisest decision, and that led to some really disappointing moments. But the headliner, his inductor and his son saved the day and made this Hall of Fame ceremony a watchable affair.
Let's get to it…