41 WTF Moments From WWE RAW (April 18)
Shane McMahon.... what is going on?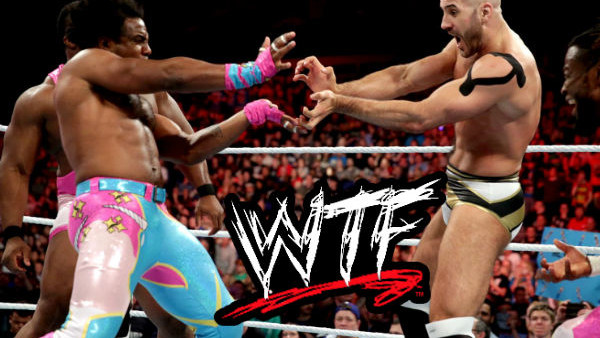 Could Monday Night RAW continue its hot streak of fine episodes with the latest that took place in London, England?
With the dust well and truly settled from WrestleMania - for better or for worse in terms of basic storytelling and logic - all eyes were focused on the build up to Payback which is now just two short weeks away.
Heading into the show, we knew that AJ Styles would be challenging for Roman Reigns' WWE World Heavyweight Championship at the pay per view, Charlotte would defend her new Women's Championship against a resurgent Natalya, Cesaro would be challenging The Miz for the Intercontinental Title; while The New Day would be up against the winners of the tag team tournament, sponsored by BootyO's.
Already, Payback was shaping up to be better from a bell to bell perspective at least than WrestleMania. Let's hope there are a few more crowd friendly results than there was at the Showcase of the Immortals.
On top of all that looked increasingly likely that Chris Jericho would be up against Dean Ambrose, while Kevin Owens and Sami Zayn's long and storied rivalry would be played out in a WWE main roster win.
Hopefully, those question marks, and more, would be answered during the course of the evening.
As ever there were a bunch of those moments that just left us screaming WTF! Here's 40 of them...
Click "next" to read the full article or watch our new video series above detailing the best bits!
41. Shane's In Control Again...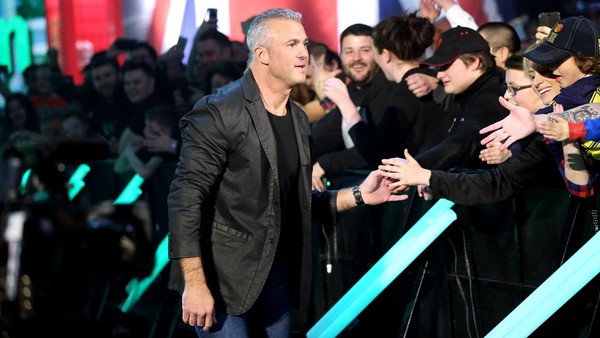 I mean, what's the point anymore? That Hell in a Cell match was a complete waste of time, or maybe Shane somehow managed to score a pin fall victory over The Undertaker while all 100,000 people inside A T & T Stadium and the millions watching around the world were looking the other way...
How else do you explain what's going on with the management of RAW at the moment? Because social media support simply isn't the reason...
But heck, RAW has been good since Mania, so let's keep Shane in charge. WWE must admit that they've 'done f****d up' and announce McMahon junior as full time authority figure though...