43 WTF Moments From WWE Fastlane
Hard to imagine 2016 delivering a worse PPV.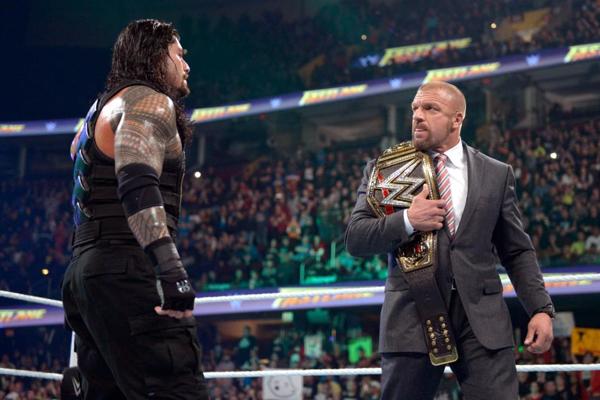 The build up for WWE Fastlane couldn't have been colder if it tried. Outside of the main event between Brock Lesnar, Roman Reigns and Dean Ambrose - where the winner would go on to face Triple H in the main event of WrestleMania - the pay per view had absolutely nothing going for it. We had a couple of tag team matches thrown together at the last moment, a Divas Championship match that was only ever going to go one way, Styles/Jericho where there was absolutely no way The Phenomenal One could lose, and Dolph Ziggler vs. Kevin Owens for the 1,231,523rd time in the last few months. Oh hang on, but we had CM Punk returning, John Cena vs. The Undertaker to be booked and Enzo and Cass challenging The New Day for the WWE Tag Team Championships at WrestleMania... No. No we didn't. This was a horrible pay per view that needs to be banished from all of our minds as quickly as possible. Here are 43 painful WTF moments from WWE Fastlane 2016...
You can click on to read the full article or watch our new series detailing the best bits below!
https://www.youtube.com/watch?v=2bKsnpxJefw