45 WTF Moments From WWE RAW (May 2)
Ambrose clearly likes Steph's chest...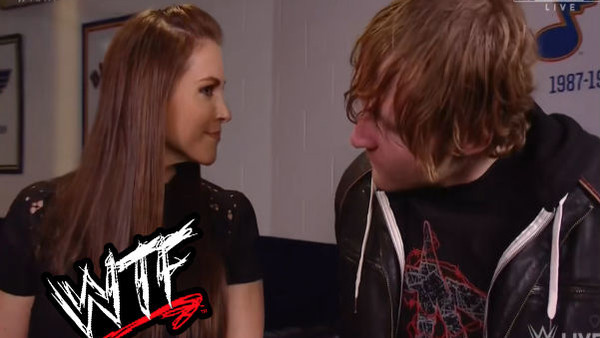 The RAW after Payback, how would the new era in WWE begin? With a bang? Or would things remain the same as they were before?
Vince McMahon's lazy decision to have both Shane and Stephanie take control of RAW was met with displeasure by the majority of the WWE Universe. You know how it's going to go now don't you? Every RAW will start with a 20 minute argument between Shane and Steph before nothing gets sorted via the way of an endless string of grudge matches.
This will continue until one of them gets bored and leaves full control of the show to the other. I hope I'm wrong - and I could well be after Stephanie seemed to turn face (sort of) during Payback's main event - but I very much doubt I am given how things have been going from a creative standpoint recently.
On top of that, we had the main event of Extreme Rules to look forward to as AJ Styles had been given a rematch despite losing to Roman Reigns on Sunday night.
As ever, there were a bunch of moments that left us screaming WTF! Here's 44 of them - a lot of which are signs as this episode of RAW turned out to be a tad on the boring side...
Click "next" to read the full article or watch our new video series above detailing the best bits!

45. That Sign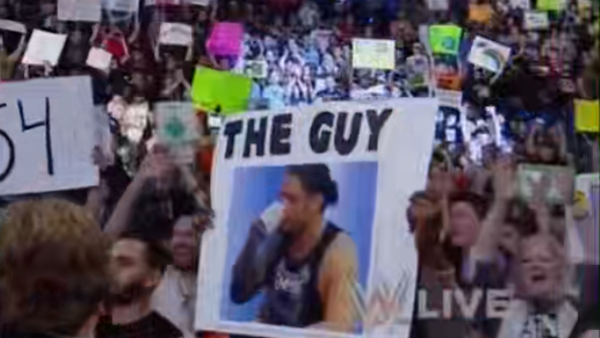 A WTF Moment because this is a picture of Roman Reigns drinking out of a mug labelled 'smark tears.
This is what the face of the WWE does these days, they drink the tears of the upset internet fans who are rightly questioning their position in the company.
It's almost as if WWE are pushing Reigns in spite of the internet fan... (of course they're not but you know...)