5 Fighters Who Have Called Out Brock Lesnar
For a guy who is still officially with the WWE, he sure gets called out a lot!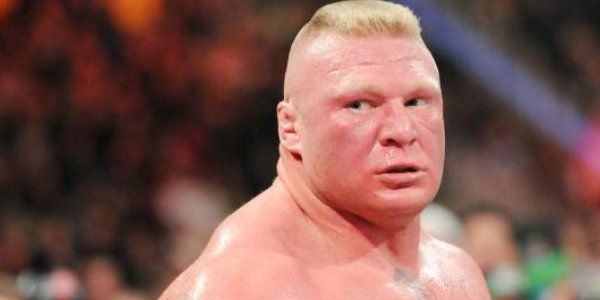 Maybe it's in part the Lesnar effect: mention his name, and you'll suddenly get noticed. It's true of journalists, where Lesnar drives a steady stream of clicks (there's no denying that), and it's true of fighters, who know those same journalists will give them extra notice should the words "Brock" and/or "Lesnar" escape their lips. The former UFC heavyweight champion, still tied for the most heavyweight title defences in UFC history, was a polarizing figure in the sport, and to this day his name carries a lot of weight. That hasn't gone unnoticed among active MMA fighters, who realize that Lesnar is an easy call out: he's under contract to the WWE after all. It's not like he can just walk in and take them up on their offer. In that sense, it's a bit of a cheap card to play, but with the strong possibility that a Lesnar return to the octagon is imminent, it's a tactic that makes more sense than ever. So with that in mind, lets take a look at five MMA fighters who have called out Brock Lesnar in the past twelve months, and examine if any might turn out to be a possible opponent for him - should he return.