5 Fights To Make After UFC 249
Whose next up for the MMA fighters who competed inside thVyStar Veterans Memorial Arena.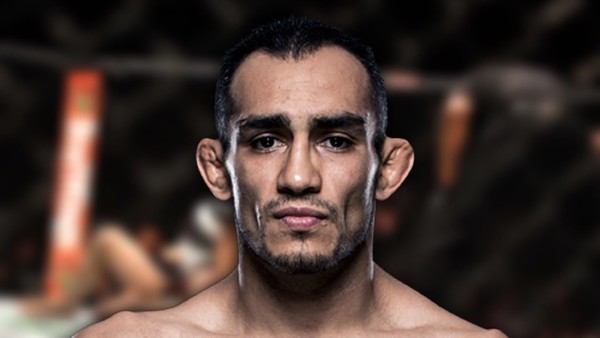 There were some high expectations for the UFC's return to television screens and the fighters on the card did not disappoint at all. The performances of some of those competing at UFC 249 have helped create some potentially fantastic match-ups for an event in the future and we couldn't be more excited.
Justin Gaethje shocked many fans and pundits by absolutely destroying Tony Ferguson for just under five rounds. The Highlight proved why many people call him the most violent man on the planet, putting on a career best showing that almost seemed torturous towards his at points. With a performance like that and a dominant champ lying in wait, there can really only be one fight on the horizon for him.
UFC bantamweight champion, Henry Cejudo, managed to win tonight, but will not defend his belt after retiring from competition following his victory against Dominick Cruz. With a whole host of worthy contenders all hoping to be chosen to compete for the now vacant title, who will be the next king of the 135lb division?
We also discuss the other big winners from tonight and consider who should be up next for them inside the UFC's Octagon.
Let's begin...
5. Calvin Kattar Vs. Brian Ortega
We mentioned in our UFC 249 prediction piece that Calvin Kattar was quietly making a name for himself inside the Octagon with some spectacular performances. However, his win over longtime featherweight contender. Jeremy Stephens, really solidified him as a true contender at 145lbs.
Despite losing the first round of their extremely fun fight, Kattar landed an absolutely vicious elbow that sent Stephens hurtling towards the canvas in the second round. A brutal barrage of follow-up elbows on the ground opened a gigantic gash on Lil Heathen's forehead which began to pour out blood extremely quickly. It was more than enough to cause the referee to stop the fight and prove that Kattar is no joke.
While there's still some hope that Brian Ortega and The Korean Zombie would settle their differences inside the Octagon, it's difficult to know how long that would take to happen due to the COVID-19 crisis. However, if a fight needs to be made in the meantime, watching these two contrasting styles duke it out next.
It would be an extremely interesting test to see how Kattar deals with such terrifying grappling threat and would certainly get him closer to a bout with UFC featherweight champion, Alexander Volkanovski.